Guest blog: Drinking in the LGBTQ+ community
Michael Handrick, author of Difference is Born on the Lips, looks at the historical role of alcohol in the LGBTQ+ community.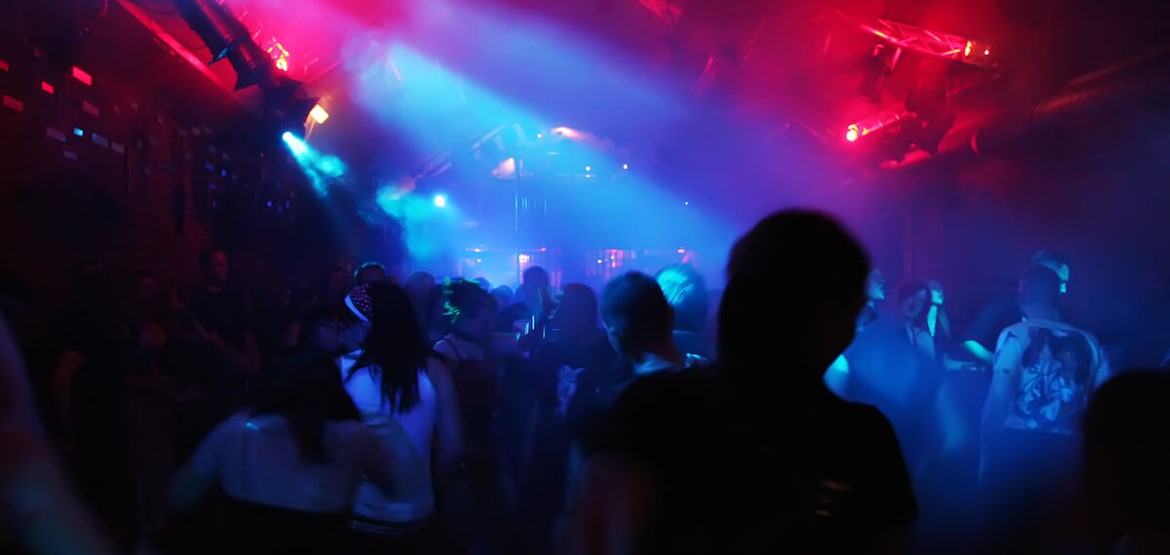 The LGBTQ+ scene is famous for its community, dancing and music. People think of glitter, laughter and drinking. While the scene holds this shimmery image in the public's imagination, there is a longer – and sometimes darker – history of the scene, drinking establishments, and the impact of drinking on LGBTQ+ physical and mental health.
Drinking in the LGBTQ+ community – past and present
The history of LGBTQ+ people meeting in drinking establishments stretches back centuries. It's a direct result of anti-LGBTQ+ legislation that made being queer illegal alongside negative and discriminatory views from the public at large. In the 18th and 19th centuries, 'molly houses' – a private room in an ale house, small coffee houses or even entire taverns – became popular for queer people to meet. They weren't unlike today's scene where there was dancing, drinking and drag competitions. These houses became relatively safe spaces for members of the queer community to meet and socialise, when being in public or other spaces would mean greater risk.
While the 1967 Sexual Offences Act partially decriminalised homosexuality, there was still negative popular opinion and queerness was only allowed 'in private'. Section 28 – introduced in 1988 – restricted the teaching and promotion of queer issues and limited where LGBTQ+ people could meet in public. The continuation of anti-queer legislation meant that bars, clubs and pubs became important communal spaces for queer people. They became hubs to form a community, socialise and find safety where it couldn't be found elsewhere. As a result, many subcultures were formed around drinking establishments that allowed queer people to live out fully who they were.
Even today, many of us will venture out on the scene to meet other LGBTQ+ people, find our community, and ourselves. Research has shown LGBTQ+ people feel the 'necessity of drinking in order to venture onto the gay scene and to conform to what they perceived to be community drinking norms,'1 which can be a direct result of how historically drinking establishments have been a safe haven for queer people. 
With this emphasis on drinking, and other queer cultural events such as Prides, many companies jump on board this to promote their products or brands – known as rainbow washing. It is a way to capitalise on the drinking that can accompany Pride celebrations or queer venues, and cheap drinks and promotions can lead to heavier and riskier drinking. While, historically, drinking establishments were the way to meet other queer people; there are wider societal and cultural reasons for why the queer community drink at riskier levels now.2
The impact of risky drinking in the LGBTQ+ community
'Lesbians, gay men and bisexual men and women are more likely to drink alcohol, and more likely to drink excessively, than the population as a whole'.2 While there has been very little research into the impact and drinking habits of the trans community, one report found that 1 in 5 (20 per cent) of gay, bisexual or trans men drank alcohol almost every day. Overall, 1 in 6 LGBTQ+ people said they drank almost every day over the year 2018.3
The reasons for this are not simple. It can range from using alcohol as a way to reduce inhibitions and boost confidence when first understanding your sexuality and going out on the scene. It can be a way of feeling validated by other queer people. It can also be used to cope with societal discrimination, minority stress, trauma and isolation, this can increase with other minority statuses such as class, gender, disabilities, and race.
LGBTQ+ people who drink more are more likely to struggle with their mental health.4 Alcohol is a known depressant so coupling alcohol with pre-existing mental health issues can cause further impact, draw them out, or even result in hangxiety after a night out. It is important we raise awareness that minority groups such as queer people are more likely to be impacted by excessive drinking. And, the lack of more inclusive and alcohol-free spaces to meet can push people to continue using drinking establishments – or their homes – as safe spaces.
What are the alternatives for LGBTQ+ people outside of drinking?
There has been an increase in community spaces such as London's LGBTQ+ Community Centre, Queers Without Beers, Gay and Sober and Sappho Events or Glass House which offers LGBTQ+ multidisciplinary events, socialising, and community without alcohol.
The increase and popularity of low alcohol and alcohol-free drinks are also giving people more ways to socialise and reduce their alcohol intake.
The culture of drinking in LGBTQ+ history is long and complex. It's an important part of our culture that has connected so many people, and given us safety, comfort, and joy. But as important as that history is, we need to reckon with the present and continue to establish alternative and alcohol-free spaces and address the impact risky drinking can have on queer people and their health.
Find out more
Guest blog: Alcohol and mental health in the LGBTQ+ community
Alcohol harm in trans and non-binary communities
Alcohol support services for the LGBTQ+ community
References
[1] Carol Emslie, Jenna C. Lennox and Lana Ireland, 'The Social Context of LGBT People's Drinking in Scotland', Scottish Health Action on Alcohol Problems, 15 December 2015. Available at: shaap-glass-report-web (2).pdf (p5)
[2] Carol Emslie, Jenna C. Lennox and Lana Ireland, 'The Social Context of LGBT People's Drinking in Scotland', Scottish Health Action on Alcohol Problems, 15 December 2015. Available at: shaap-glass-report-web (2).pdf (p6)
[3] https://www.stonewall.org.uk/system/files/lgbt_in_britain_health.pdf (2018)
[4] The mental health of lesbian, gay, and bisexual adults compared with heterosexual adults: results of two nationally representative English household probability samples. Available at: https://doi.org/10.1017/S0033291721000052
Please note that any third-party content on the Drinkaware website is intended for general information and non-commercial purposes only. Any links to third party websites are provided solely as a convenience to you and not as an endorsement by Drinkaware of the contents or accuracy of materials on such third-party websites. A guest author does not represent Drinkaware or their views. All care has been taken to ensure it is accurate at time of publishing, but medical guidelines often change, and this post may not be updated to reflect that. Always consult a suitably qualified medical professional in a timely manner before undertaking any medical-related decisions.