10 tips for an alcohol-free night out
Love going out on the town but need some tips to help you stay on track? Don't worry, we can help.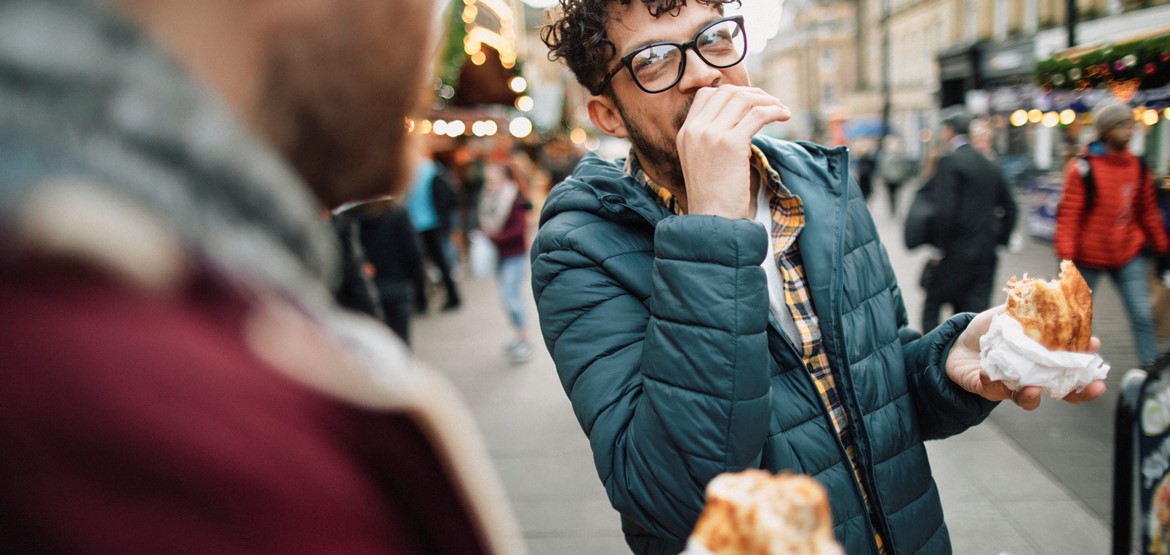 Whether you're trying to include more drink-free days or looking to give up alcohol completely,nights out can sometimes seem tricky to navigate but they don't need to be.
Here are some fool-proof tips to help keep you on track. 
1. Plan ahead 
If you know you don't want to drink on a night out, a little bit of planning ahead can make things much easier. Try to think about your usual triggers for drinking and how you might avoid these. If you associate a particular place, person, or friendship group with drinking, then switch things up for a while, just until you feel confident with the change. Deciding on an alternative drink to have before you go out can also help you avoid stumbling.   
2. Tell people 
You might find it helps to tell friends or family that you won't be drinking. This can have a few benefits, as announcing your intentions can give you the confidence and motivation to stick to them. They can also offer support if you need it, and it helps avoid any awkward moments or conversations later on in the night when you're busy enjoying yourself. 
3. Be ready for peer pressure
Not everybody will be supportive. If friends, colleagues, or family are used to seeing you drinking, they may tease or cajole you into 'just having one'. Think about how you'll deal with this kind of peer pressure beforehand and be ready with a response. You might say you're doing it for health reasons, cutting down on costs or you just don't fancy it tonight. People will usually move on or respect your decision if you stand firm.  
4. Explore alcohol-free alternatives  
There is a huge variety of alcohol-free drinks available. Alcohol-free beers, wines and spirits are an easy replacement for your usual tipple. If you want to try something completely different, there are lots of interesting soft drinks on offer these days, from blood orange bitters to botanical sodas, you may just wonder what you ever saw in a glass of wine or pint of lager. 
5. Organise some alcohol-free activities 
If nights out with friends tend to revolve around the pub or bar, try something different. Some classic drink-free nights out that never get boring include trips to the cinema, late-night food markets, theatre, or bowling. But if you're looking for something new, how about trying an escape room, gaming or virtual reality experience? If you like being more active, try renting roller skates in the park or night-time golfing. If you're looking for free nights out, booking audience tickets for a TV show, or catching a free exhibition or open mic night can be good cheap fun. Discover some more ideas or try out one of these alcohol-free bars. 
6. Watch your savings grow 
If you've decided to cut back on alcohol, you'll probably save a bit of money. It can be really motivating to record how much you have saved on an alcohol-free night out. You can note down what you save each time, or use one of the many free apps available online. Then every month, enjoy putting that money towards a treat or something else you've been meaning to get.   
7. Try some new hobbies and grow your network 
Finding a new hobby can be a great way to spend your evenings with people that share your interests, especially if you're on your own. You might have an old interest you always wanted to pursue or try something completely new. It could be photography, a bit of five aside, a community choir, a local drama group, or even a walking group. The world really is your oyster. Following local Facebook groups, as well as Nextdoor and Gumtree, can also be a great way to find out about activities in your area.  
8. Get active  
Reducing your alcohol intake often goes hand in hand with making other improvements to your health, such as becoming more active. If you're on a budget, there's plenty of free ways to stay fit like free swim sessions at your local sports centre or ParkRun. Not only will you be getting the health benefits of drinking less, like more energy and better sleep but you'll be getting fit too. 
9. Have plans for the morning after 
There's nothing better at stopping you from drinking than having a good reason to get up the next morning. Try and plan something you enjoy to set yourself up for the next day. It could be an early morning run, dog walk at sunrise or early haircut appointment; or just meeting a friend for breakfast. Make sure it's something you really look forward to and you'll be more determined to stay alcohol-free the night before.  
10. Celebrate your progress 
Drink-free nights are something to be proud of, so celebrate them. You've stuck to your goals, saved some money, and made a great step towards improving your health and wellbeing. Using the MyDrinkaware app to set goals, track your progress and monitor your drink-free days can help you view your successes and really help to keep you motivated. 
Find out more 
How cutting down can save you money 
Where to drink when you're not drinking 
How to stay motivated while cutting down on alcohol