Drink-free days on a budget
You've just taken a great first step in deciding on some drink-free days. Here are a few ideas to help you make the most of them.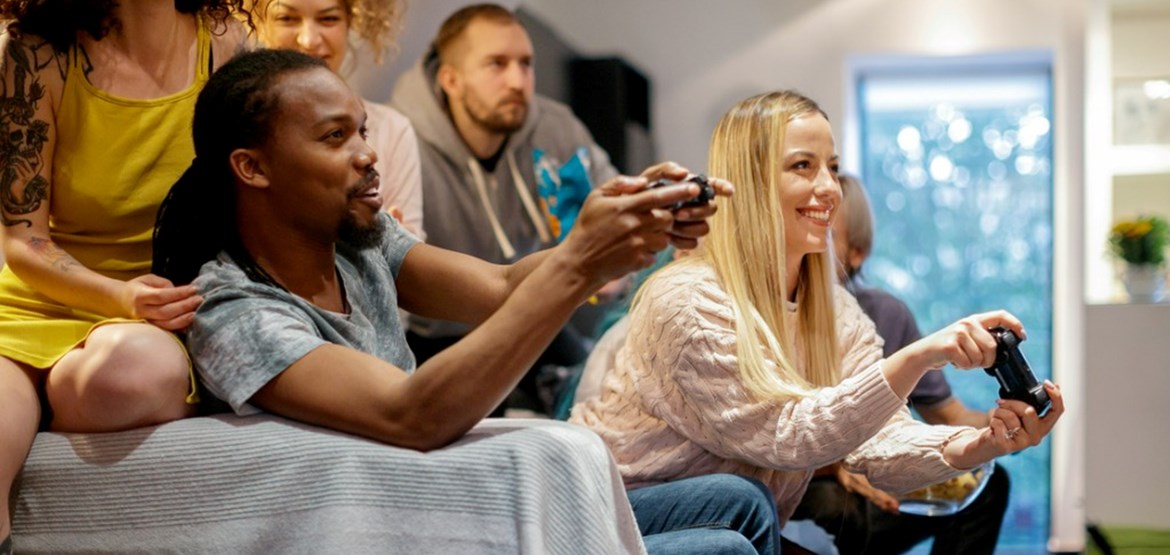 Having some drink-free days every week is one of the easiest ways to cut down on alcohol. It's also a brilliant way to cut your health risks and help you stay within the low-risk drinking guidelines of no more than 14 units a week, spread across three or more days and no bingeing.
If you're at a loose end and looking for some low-cost and accessible activities that everyone can get involved in, look no further.
Get out and about
Getting out the house to do an activity can be a welcome distraction if you're avoiding having a drink. Try and plan some outings to do on your own or with family and friends.
Get geocaching
If you need some motivation to get out and about in your local area, why not give geocaching a go? Geocaching is a modern-day type of treasure hunt where you search for 'caches', using the GPS on your phone or another device. Anyone can get geocaching. Check out Handicaching too, which provides tools and resources aimed at improving the accessibility of geocaching for disabled people.  
Be a tourist in your own town
You may have lived there for years, but how much do you really know about your local area? Are there any parks, local historical sites or attractions that you've always meant to visit, but have never found the time? Make a list of some top spots and you could gradually work your way through them.
Have a laugh at a comedy gig
Stand-up comedy can make for a brilliant, fun night out – and a great alternative from a night down the pub. It doesn't have to break the bank either. Check out what's on in your local area. You can often see new, up-and-coming comedians for free, or even well-known comedians trying out new material.
Get active

Keeping fit is important for everyone. Drink-free days and hangover-free mornings are a perfect opportunity to start getting more active.  
Join a fitness class or get active at home
Signing up to a team or class can give you the motivation to keep at it. It might be something that occupies your evenings or a reason to get up in the morning. Many online yoga sessions or fitness classes are totally free or often run free trials. Or why not try your first park run? Everybody can find ways to get active too, WheelPower has a whole host of information on sports activities for disabled people – from Boccia to Yoga. 
Go swimming
Swimming can be a fun low-cost activity regardless of your age or physical ability, and it's good news for your wellbeing too. Find your nearest pool at Swim England. You can also find pools with facilities for disabled people, as well as concessions and free swim days.
Get busy

Finding things that interest you and keep you busy when you're at home can help distract you from drinking out of boredom.
Do some DIY or decluttering
Whether it's upcycling an old chair, framing some holiday snaps, or sorting out that summer wardrobe – using a drink-free day to tick off something on your to-do list can help you unwind and leave you with a real sense of accomplishment.
Learn a new skill
What better way to use the time on your hands than learning a new skill or honing your skills in an area that interests you. Check out Skillshare for access to thousands of online classes (many of which are free) on everything from art and photography to creative writing.
Host a clothes swap
If you're looking to freshen up your wardrobe or create some more space in your home, why not get some friends or family together and host a clothes swap? Time well spent, and you might end up with a few unexpected treasures at absolutely no cost.
Get sociable

If your social events usually revolve around alcohol, it can sometimes be hard to switch up your routine. Here are some ideas you can try just for starters.
Have a games night
Swap your Prosecco for a mocktail or alcohol-free beer and have a game of Pictionary or Boggle. Or, if board games aren't your thing, you could set up a Poker night or video game tournament with your mates. Remember to have plenty of snacks and alcohol-free options available to keep you going through the night.
Indulge in a DIY spa day
You don't have to pay through the roof to have a spa day. Get some friends round and recreate it at home with homemade face masks, hair treatments, and manicure and pedicure packs. It's a perfect chance to relax and unwind and you can split the costs, or BYO beauty treatments and nibbles.
Discover an alcohol-free bar
If you're looking for a good bar or cosy café that specialises in new and tasty alcohol-free concoctions, why not head to an alcohol-free bar? It also means you can start the weekend full of energy and hangover-free to do even more things you enjoy. It will probably be a bit kinder to your wallet too.
Find your tribe
If your usual social contacts tend to revolve around drinking it might be worth joining a group with similar interests and hobbies. Have a look at what's available locally – you could sign up for a local choir or join a community drama group.
Find out more
How to start drinking less at home
How cutting down drinking can save you money