Where to drink when you're not drinking
Running out of ideas for alcohol-free activities? Don't worry, we've got you covered. Head to an alcohol-free bar.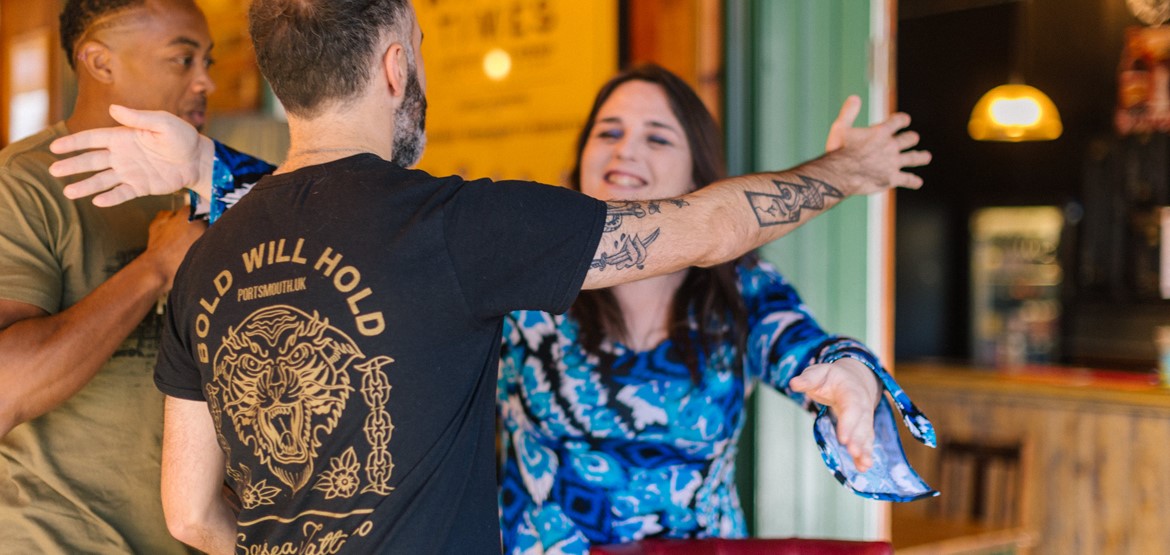 Date Published
1st January 2023
Topics
Alcohol free
Drink Free Days
Lifestyle
Low alcohol
Back
Socialising can be a real challenge when you're looking to reduce your drinking. Peer pressure from those around you can make it seem like several pints, a sickening hangover, and an embarrassing anecdote are all core ingredients for a good time.
Research shows that peer pressure to drink alcohol can be experienced at any age, even if we think we might be 'older and wiser' to it. If you're looking for a fun night out where you can try a range of alcohol-free drinks, why not head to one of these bars?
Here we take a look at some of the UK's hottest alcohol-free bars to kick back with your friends and loved ones.
Alcohol-free bars in the UK
Reimaging Derby's nightlife, Yada is a lively alcohol-free venue aimed at those who are sober, looking to cut down their drinking or just feel like a night off from alcohol.
Offering a range of alcohol-free drinks, and a low alcohol menu, Torgistar is a cozy spot to wind down, and they're big on pizza too.
The Club Soda Tasting Room, London
This central London hotspot offers an extensive range of non-alcoholic, alcohol-free and low alcohol drinks to pick and choose from.
Funded by local not-for-profit Eggtooth, this alcohol-free bar is an intimate space to socialise and hosts events, creative workshops, and therapy rooms.
This alcohol-free haunt is a great space to enjoy a drink with friends, family or work colleagues and pours all its profits into alcohol and drug recovery charity, Double Impact.
Mr Fitzpatrick's Temperance Bar, Rawtenstall
The family-friendly dry bar is ideal for anyone with a sweet tooth and has a range of weird and wonderful vintage tonics and cordials.
This unique venue serves up interesting alcohol-free concoctions based on old recipes from forgotten ages with a special focus on fresh ingredients.
This Norfolk bar offers a vast range of alcohol-free spirits and mocktails as well as alcohol-free beers. They also have another bar in Sheringham.
LGBTQ+ alcohol-free venues
If you're specifically looking for LGBTQ+ spaces to socialise as a community, you'll be pleased to know you've got options. Newest on the block being Glass House, a creative venue and alcohol-free bar in east London.
There are also a few other initiatives that are providing LGBTQ+ alcohol-free spots to safely meet and hang out. From Queers without Beers who host a number of events that are alcohol-free to sober mixers and PJ parties organised by Colours Hoxton. It's also worth checking out Meet up for various LGBTQ+ groups to join that host alcohol-free events.
Don't forget the benefits
Just a few small changes to the way you approach alcohol could have a big impact on how you look and feel. Keeping to the low risk drinking guidelines of no more than 14 units a week with several drink free days spread across three or more days, and no bingeing, will help you avoid a sore head, and all those other common hangover symptoms.
Cutting back has several benefits, from brighter moods to helping you sleep better. Reducing your alcohol intake is also great news for your long-term health, lowering the risks of alcohol-related cancers, diabetes, and heart disease. It puts less pressure on your liver too.
If you want to find out more about your drinking, try the Drinking Check. Or, download the free MyDrinkaware app which lets you pick drink-free days and sends you tips and reminders to help you keep track of your goals.
And remember, many regular pubs and bars now offer some great alcohol-free options so if you're unsure just ask the bar staff, or grab a menu.
Find out more
Alcohol-free drinks | Drinkaware
Cutting your drinking with low alcohol and alcohol-free
Peer pressure experienced among all ages
10 tips for an alcohol-free night out