Drink Free Days – your ultimate guide
You've decided to cut down on your drinking by having more drink-free days each week. Great decision!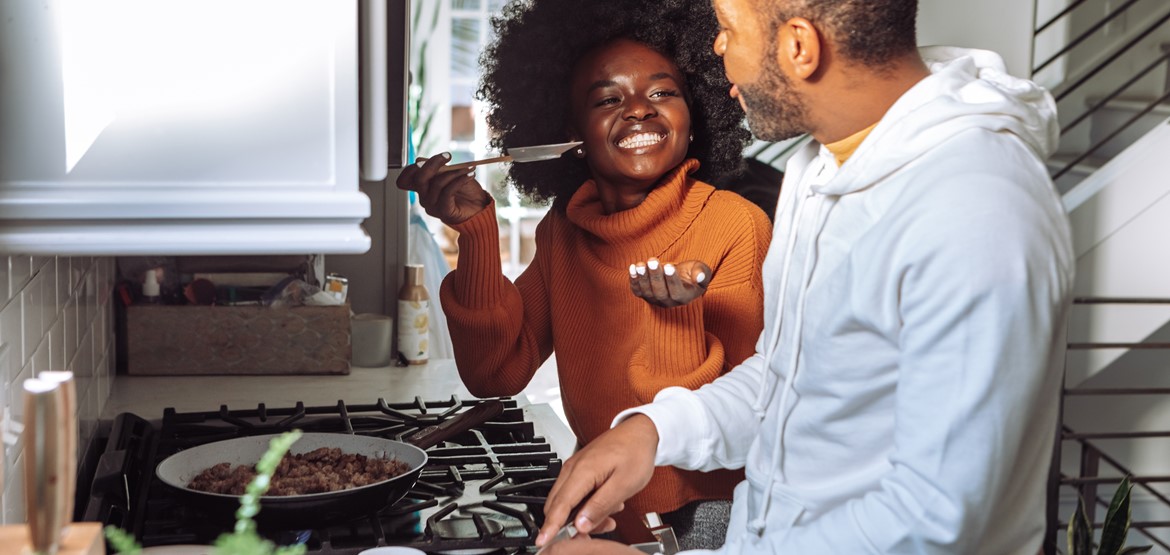 Having at least three drink-free days every week will give your body a break from alcohol and help you stick to the low-risk guidelines (14 units a week) to keep your health risks low. 
But the week is looking pretty long, and it's understandable to feel a little at a loss for inspiration when it comes to what to do with your drink-free days.    
We understand, and that is why we have put together this guide, full of unique ideas to inspire you on your drink-free days.  
This page is updated regularly so, remember to keep it saved on your browser.  
Free ideas
Ideas that don't cost a penny. 
Snap some pictures
Take a tour of your local area and challenge yourself to photograph the best sights on your phone. Create your own gallery or swap galleries with friends to get to know each other's areas. The artier the better!  
Take an online tour
Museums, cities, art galleries – there are many free tours to choose from all over the world. With a few clicks through a search engine, you can see inspiring exhibitions and destinations – even take train journeys – from your living room. 
Put together a collage or vision board
Vision boards and collages are a great way to get creative because they can be about anything you like. Grab a pile of old newspapers or magazines and start snipping pictures and words that inspire you. It could be about what you want to achieve in the next five years, or you could even plan your next holiday.  
Catch a sunset 
Find a spot in your area where you can catch a good view of the sun setting – take a warm flask of hot chocolate and soak in the peace and the beauty. 
Solo ideas
Ideas for when it's just you. 
Download the couch to 5K app  
There is no need to set impossible goals when it comes to exercise. Making a start with 'couch to 5k' is a great step towards moving more. If you're looking to challenge yourself a bit more, why not create yourself a four-week plan and watch your progress? 
Pen your life story  
Everyone is said to have a book in them, why not attempt yours? You don't need to be confined to words – your book could be a series of audio clips you record, a gallery of photos, interviews with your friends and family or even drawings, doodles or emojis. Start by noting your memorable chapters and go from there! 
Learn something new
Yes you could learn a new language ready for your dream holiday, but how about other pursuits like learning to code, to tap dance, create origami masterpieces or cross-stich pictures. Do it three times a week and think of what you could achieve! 
Join an online book club
Diving into a new book every month – audio or printed – even if it's not a book you would normally choose, can be enriching.  
Ideas with a partner  
Ideas that are great for two  
Dress up for your night in 
There's something special about dressing up for each other, whether in your favourite outfit with your best jewellery or donning a bit of fancy dress (80s night anyone?). What's more, if you're a couple, going alcohol-free is especially helpful in the bedroom afterwards. 
Say it with food  
If an evening of takeaway and a film has lost its charm on date night, how about planning a menu that is out of your comfort zone and splitting the cooking?  
Mocktail master class 
Challenge each other to come up with your most inventive alcohol-free cocktail. It could end up being your drink of choice! 
Go screen-less  
Make a commitment to go screenless for the evening. How about digging out a big jigsaw puzzle or a board game? Or creating each other a playlist of your favourite songs from your teenage years? Light up your living room with candles and tell each other ghost stories? Trust us, times flies with lots of smiles when you're not doomscrolling.  
Ideas with kids 
Activities for those who have to factor in their children, big and small.   
Recreate a film  
Using paper, colouring pencils, kitchen foil, sticky tape, playdough and whatever else you can find in your cupboards, try to recreate films that you love as a family. Whether you're making the living room look like Hogwarts or Elsa's palace, let your imagination take you away.  
Experiment with experiments 
Trying out simple science experiments, like creating crystals using salt or making lava lamps at home is a brilliant way to engage children, and they can keep you entertained as well. CBeebies has great ideas on its website while the Science Museum has some great resources too.  
Make dens
Make an indoor den using blankets, sheets and cushions or see if you can transform a whole room into a giant den with paper chains and fairy lights. You could use your den as space to watch a film or camp out for the night.  
Household treasure hunt 
Draw a map and then hide various items around the house and get your little ones, (or not-so little ones), to hunt them down. You could even get the kids to draw the map and write a set of the clues for you.  
Ideas for virtual groups or households 
Ideal for pals online, house shares, households and bubbles. 
Virtual escape room  
Whether you prefer them to be completely online or clues you have to print out, solving a puzzle with a group is a great mind-bending activity.  
Ready steady cook!  
Each person sends another person in your group some ingredients in the post for a cooking challenge (make it extra spicy by not allowing them to open until you are all on your group call and ready to cook!). Give yourselves 30 minutes to cook something with those ingredients and whatever you have in your kitchen! (Remember, don't send anything that needs refrigeration – instead, how about a food colouring or spice mix?) 
Create your own cinema experience 
Set a theme, pick a film, and dress the part. If you're socially distanced and miles apart, we recommend clicking 'play' at the same time so you can enjoy the experience together, even if you're not in the same room. You could even all have the same signature alcohol-free drink to complement your evening.  
Host a skill share  
Each person takes some time to come up with something that they would like to teach the others about. Whether it be knitting, drawing or the art of stand-up comedy, we all have something that we can teach our friends. 
Ideas for cold weather  
Stay entertained even when the weather is chilly. 
Get sketching  
Sketching exercises can be soothing for the mind. Getting lost in time filling a page with different shapes or drawings of your plants, practising with different coloured pens or pencils or using materials like chalk, can expand your creativity and is excellent for mindfulness. And the bonus is you won't get marked! 
Pick a crafty 'how to'  
It could be building a set of shelves, a desk tidy, a cushion, a scarf. YouTube is stuffed full of 'how to' videos for all levels of creativity.  
Start an indoor garden 
There are several herbs and small plants that can grow happily inside by a window. Get some seeds, soil, and mugs you don't mind using for planting. You could even buy some plain mugs or pots and decorate them yourself.  
Volunteer
Use your time to collect clothes, toys, or shoes for donation to charity. Or join a volunteering group or service in your local area, such as a helpline or a food bank. 
If you have any ideas that you would like to add to our Drink Free Days guide please send us an email, we would love to hear from you.