How to stop binge drinking on the weekends
Do you tend to limit your drinking during the week, only to overdo it at the weekends? We've got a few ideas to help you cut back and make the most out of your weekends.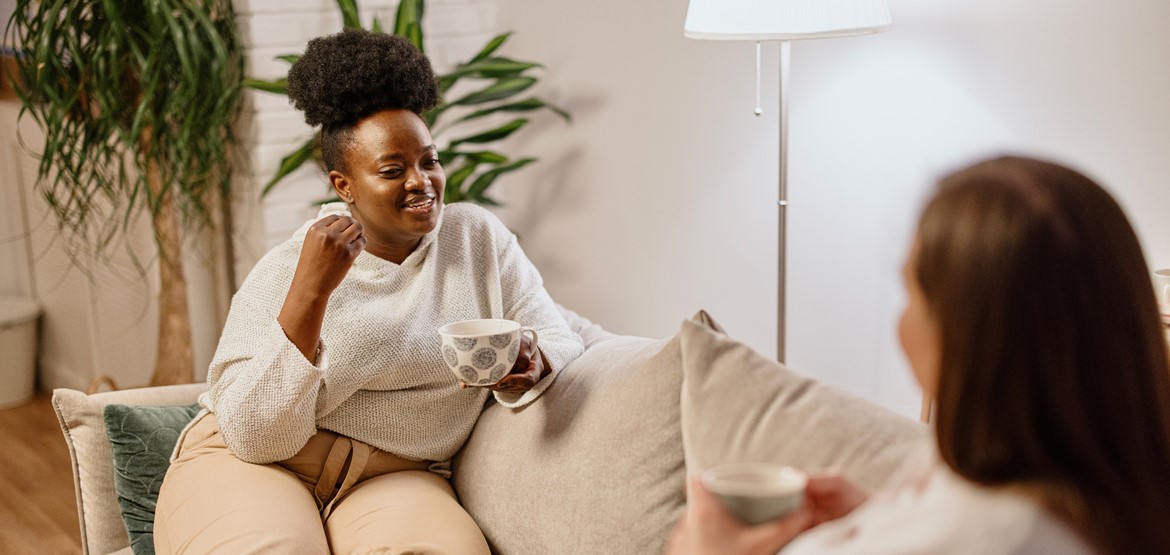 Date Published
20th June 2022
Topics
Alcohol facts
How to reduce drinking
Binge drinking
Back
What is binge drinking?
Binge drinking is when you drink a lot in a short space of time or drink to get drunk and it's a bad idea for many reasons. It's hard to say exactly how many units count as binge drinking, as everyone is different. To give you an idea of what binge drinking can look like, that's over 8 units in a single session for a man - about 5 bottles of beer, and over 6 units for a woman – around 4 alcopops or 3 large gin and tonics.1
Binge drinking can lead to changes in your behaviour, like misjudging risky situations or losing self-control. It can also mean your weekends are a write-off if you're feeling unwell and hungover. But there are serious health risks to binge drinking too.
How binge drinking can harm your health
Regularly binge drinking can contribute to long-term health problems and impact things like your mood, memory, and mental health. It also increases your risk of accidents and injuries. In extreme cases, overdosing on alcohol can lead you to stop breathing or stop your heart and can make you choke on your vomit.
To keep health risks low, the Chief Medical Officers' low risk drinking guidelines recommend drinking no more than 14 units a week, spread over three or more days, with several drink-free days and no bingeing.
Shift your mindset
You don't have to drink every day to be a binge drinker. If you're not sure if you are binge drinking, do our quick confidential Drinking Check to see if you have any cause for concern. Depending on your result, you might find that you need to put some thought and planning into breaking the habit.
It can be helpful to think about why you drink and your triggers. Is it boredom, a routine, peer pressure, work-related stress, or something you do to relax? Once you know when and why you start binge drinking alcohol, you can work out how to avoid those triggers. It might feel different at first, but a weekend with less alcohol has many benefits. Cutting down the amount you drink – or even cutting it out altogether – can mean you can reclaim those weekends, discover new activities and leave yourself with more energy, more money, and a brighter mood. 
Ways to cut down your drinking
It might be that you want to have a clean break by avoiding alcohol altogether. If so, we have more information on how to give up alcohol completely. Alternatively, you might be looking to cut down your alcohol to lower your health risks.
Here are a just a few tips to help you reduce your drinking and stay safe.
If you're out with friends, set yourself a time to go home and limit the amount you drink on any one occasion by setting yourself a drink and/or spending limit
Wait until you really feel like a drink, rather than just ordering one for the sake of it. Avoid rounds and drink more slowly to make it last
Make sure you eat a good meal and alternate your drinks with water or soft drinks
Plan ahead to avoid problems and get home safely and stick with people you trust
Branch out and try an alcohol-free beer, wine, or spirit – there's plenty to choose from
Calculating units of alcohol can be simple with the right tools. Set yourself a limit before you start drinking, and use the free MyDrinkaware App to help you stay on track 
Mix things up and test out some new mocktails
If you're comfortable doing so, be open and honest with others about the fact you're trying to cut down on your drinking. Be confident and positive in your reasoning, and try to any spot signs of peer pressure so you feel confident sticking with your plan
Drink-free activities for the weekend
Whether you're reducing your alcohol intake or cutting it out completely, planning some drink-free days ahead of time can help you make the most of your weekends.
Here are some ideas to start you off.
Have a go at an immersive experience – from futuristic bingo Hijingo to Zombie experiences – there are events popping up everywhere, and they can make a great alcohol-free night out
Plan a fun night in with a friend or a video catch-up on the phone
Check out an outdoor cinema or theatre in your local area and take advantage of those lighter evenings
Enjoy a breakfast, brunch, or lunch date. If your default is the pub or an evening drink with friends, it can be helpful to change when you meet
Go foraging, and make your own cordial. It's free and it's a great way to get out and enjoy nature on your own or with some friends or family, and you'll have a delicious new alcohol-free drink to try at the end
Set yourself a challenge. How about swimming the distance across the English Channel in your local pool, or working towards your first 5K? Having a fitness goal can be a great reason to get up on Saturday mornings (and help limit any drinking the night before)
Try your hand at roller skating or roller disco
Get out and about with a list of local attractions or landmarks that you've always wanted to visit and try and tick one off every weekend
Find out more
How to start drinking less at home
How to take a break and reset your tolerance
References
[1] Drinkaware Unit and Calorie Calculator. Available at: www.drinkaware.co.uk/tools/unit-and-calorie-calculator [Accessed 17 June 2022].
*Please note alcohol examples given are rough calculations to help illustrate binge drinking. The large gin and tonic is based on a 50ml double shot of gin.