Stress - our body's reaction to feeling threatened or under pressure - is very common, and it's a topic that's widely discussed.
Stress can be normal and motivating, but sometimes it causes health issues or is a symptom of them.1 What we do know is that, if you're stressed, 'drinking to relax' is counter-productive: it doesn't help.
That's because evidence shows that drinking more than the UK Chief Medical Officers' (CMOs) low risk drinking guidelines of 14 units a week can make feelings of stress harder to deal with.2,3
Why alcohol makes stress worse
The brain relies on a delicate balance of chemicals and processes. Alcohol is a depressant, which means it disrupts that balance negatively.
The more alcohol you drink, the greater the effect it has on your brain function and – potentially – your mental health. Regardless of the mood you're in before drinking, alcohol's effect on the brain can lead to feelings of being less inhibited, depression, aggression, anger, anxiety - or stress.
Alcohol disrupts the delicate balance of chemicals and processes in your brain, affecting your thoughts, feelings and actions – and sometimes your long-term mental health.4
Drinking alcohol can also interfere with your sleep, making stress harder to deal with.5 After drinking alcohol, you may spend less time than usual in the important, restorative Rapid Eye Movement (REM) stage of sleep.6 This can leave you feeling tired the next day, no matter how long you stay in bed, and make feelings of stress harder to deal with.
Having alcohol-free days can help. You should be sleeping better and find it easier to wake up in the morning.
Dr Sarah Jarvis discusses how alcohol can affect mental health
How to deal with stress without drinking
Drinking alcohol to relieve stress doesn't work in the long term. There are far more effective ways - try these tips to reduce stress without alcohol:
Try doing some exercise By changing your scenery and going for a brisk walk or playing your favourite sport can help clear your head of the day's worries. Any form of physical activity can help.
Challenge your thinking The way you think affects the way you feel. The NHS has tips on how you can reframe unhelpful thoughts.
Relaxation methods Meditation, yoga or breathing techniques can all be helpful when you feel worried or anxious.
Allow yourself some positivity It can be as simple as taking some time for yourself to do something you enjoy. Each day, consider what went well and try listing three things you're thankful for.
Writing or talking Noting down your thoughts and feelings or talking to somebody you trust about how you're feeling is also a positive thing to do.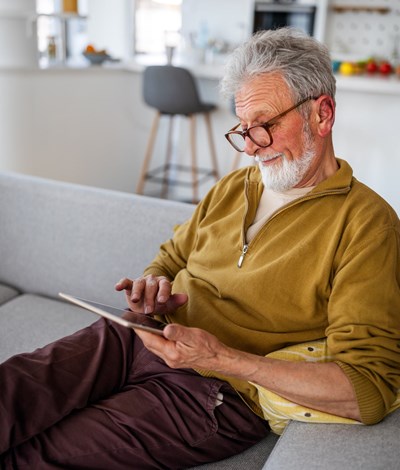 Further advice and information
Arming yourself with strategies and tips can help you or a loved one take small steps towards big results.
Was this information helpful?
References
[2] Becker, H.C. (2017). Influence of stress associated with chronic alcohol exposure on drinking. Neuropharmacology, 122, 115-126.
[3] Windle, M. and Windle, R.C. (2015). A prospective study of stressful events, coping motives for drinking, and alcohol use among middle-aged adults. Journal of Studies on Alcohol and Drugs, 76(3),465-473.
[4] Sari, Y. (2017). Commentary: Targeting NMDA receptor and serotonin transporter for the treatment of comorbid alcohol dependence and depression. Alcoholism, Clinical and Experimental Research, 41(2), 275.
[5] Anthenelli, R.M. (2012). Overview: stress and alcohol use disorders revisited. Alcohol Research: Current Reviews, 34(4), 386.
[6] Ebrahim, I. O., Shapiro, C. M., Williams, A. J., & Fenwick, P. B. (2013). Alcohol and sleep I: effects on normal sleep. Alcoholism: Clinical and Experimental Research, 37(4), 539-549.
Last Reviewed: 28th September 2022
Next Review due: 28th September 2025