Too much alcohol can make us act in ways we wouldn't normally, including making us more angry or aggressive. Experts believe the reason some people can become aggressive when drunk is due to the way alcohol affects the brain.[1][2][3]
How alcohol contributes to aggression
There are a number of theories as to why alcohol may contribute to aggression.[4][5] One prominent theory, 'alcohol myopia'.[6][7][8] proposes that alcohol can reduce our ability to think straight and narrow our attention. We may miss social and environmental cues that help us to interpret situations rationally. This means that if someone provokes us when we're drunk, we might rise to the bait rather than thinking of the consequences. This can lead to violent or angry reactions from people who would usually just shrug things off.
The way we process information is affected when we've been drinking too. We're more likely to misinterpret other people's behaviour. This could be the reason why drunken fights start over little more than bumping into someone at a bar.
Alcohol also causes chemical changes in the brain which initially can make us feel relaxed. What is actually happening is that alcohol is beginning to suppress activity in parts of the brain associated with inhibition.[9] Any warning signals that may have kicked in are unlikely to work, and we may find ourselves in confrontational or even dangerous situations.
Alcohol and aggressive or violent encounters
Many people who drink are never violent and even those who do become aggressive won't do so all the time.[10] But there is evidence of an association between alcohol and aggression.[11] The impact of drinking alcohol on aggressive or violent behaviour is complex.[12][13][14] and while alcohol may not be the direct cause of a person's aggressive or violent behaviour, it is often a compounding factor.
It has been found that binge drinking increases the likelihood of both becoming aggressive or angry and also being on the receiving end of someone else's temper.[15]
According to police records in England and Wales, between April 2017 and March 2018, victims believed their perpetrator(s) to be under the influence of alcohol in 39% of violent incidents.[16]
Studies also show that there is a consistent and robust association between alcohol use and intimate partner violence – which is any form or physical, sexual or psychological violence against a current or former partner.[17][18][19][20][21] One study found that 30% of couples who reported intimate partner violence reported that alcohol was involved, while those reporting severe  intimate partner violence were more than twice as likely to report alcohol involvement.[22]
Women are at a higher risk of harm against them by a male partner who has been drinking than vice versa.[23][24] And others can be affected too, including wider family and friends as well and children.
If you have been the victim of violent or aggressive behaviour, report it to the police.
Alcohol support services
If you are concerned that you or someone you care about has a problem with alcohol there is a lot of help available. Here you can find useful links and phone numbers to get the support you need.
Support services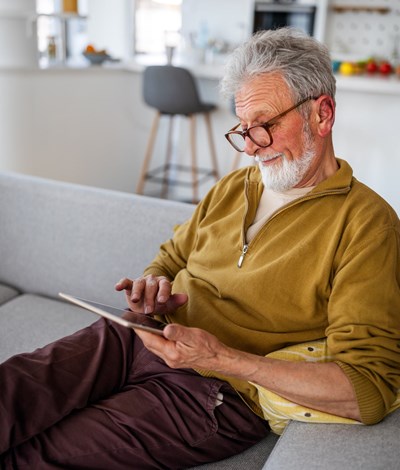 Further advice and information
Arming yourself with strategies and tips can help you or a loved one take small steps towards big results.
Was this information helpful?
References
[3] Giancola, P.R. (2004). Executive functioning and alcohol-related aggression. Journal of Abnormal Psychology, 113(4), 541.
[5] Giancola, P.R. (2015). Development and evaluation of theories of alcohol-related violence: covering a 40-year span. Substance use and Misuse, 50(8-9), 1182-1187.
[6] Steele, C.M. and Josephs, R.A. (1990). Alcohol myopia: its prized and dangerous effects. American Psychologist, 45(8), 921.
[8] Giancola, P.R., Josephs, R.A., Parrott, D.J. and Duke, A.A. (2010). Alcohol myopia revisited: Clarifying aggression and other acts of disinhibition through a distorted lens. Perspectives on Psychological Science, 5(3), 265-278.
[11] Bushman, B.J. and Cooper, H.M. (1990). Effects of alcohol on human aggression: An integrative research review. Psychological Bulletin, 107(3), 341.
[12] Ito, T. A., Miller, N., & Pollock, V. E. (1996). Alcohol and aggression: A meta-analysis on the moderating effects of inhibitory cues, triggering events, and self-focused attention. Psychological Bulletin, 120(1), 60-82.
[13] Parrott, D.J. and Eckhardt, C.I. (2018). Effects of alcohol on human aggression. Current Opinion in Psychology, 19, 1-5.
[14] Chermack, S.T. and Giancola, P.R. (1997). The relation between alcohol and aggression: An integrated biopsychosocial conceptualization. Clinical Psychology Review, 17(6), 621-649.
[17] Gil-Gonzalez, D., Vives-Cases, C., Alvarez-Dardet, C. and Latour-Pérez, J. (2006). Alcohol and intimate partner violence: do we have enough information to act? The European Journal of Public Health, 16(3), 278-284.
[18] Cafferky, B.M., Mendez, M., Anderson, J.R. and Stith, S.M. (2018). Substance use and intimate partner violence: A meta-analytic review. Psychology of Violence, 8 (1), 110-131.
[19] Spencer, C.M., Stith, S.M. and Cafferky, B. (2019). Risk markers for physical intimate partner violence victimization: A meta-analysis. Aggression and Violent Behavior, 44, 8-17.
[20] Eckhardt, C.I., Parrott, D.J. and Sprunger, J.G. (2015). Mechanisms of alcohol-facilitated intimate partner violence. Violence Against Women, 21(8), 939-957.
[22] McKinney, C.M., Caetano, R., Rodriguez, L.A. and Okoro, N., (2010). Does alcohol involvement increase the severity of intimate partner violence? Alcoholism: Clinical and Experimental Research, 34(4), 655-658.
[23] Stanesby, O., Callinan, S., Graham, K., Wilson, I.M., Greenfield, T.K., Wilsnack, S.C., Hettige, S., Hanh, H.T.M., Siengsounthone, L., Waleewong, O. and Laslett, A.-M. (2018). Harm from known others' drinking by relationship proximity to the harmful drinker and gender: A meta-analysis across 10 countries. Alcoholism: Clinical and Experimental Research, 42 (9), 1693-1703
[24] Laslett, A.M., Jiang, H. and Room, R. (2017). Alcohol's involvement in an array of harms to intimate partners. Drug and Alcohol Review, 36(1), 72-79.