Many people mistakenly believe that alcohol is an aphrodisiac. However, too much alcohol can actually have negative effects on your sex-life.
How alcohol affects sex
Alcohol reduces your sexual sensitivity.
For men, alcohol depresses the central nervous system which means it can make it difficult for some men to get, and keep, an erection. Drinking may also prevent or delay orgasm.1 Drinking heavily over an extended period can even turn a temporary condition into longer term impotence.2
Like men, women may also find it more difficult to have an orgasm, or find they have orgasms that are less intense after drinking alcohol.3
If you choose to drink, the UK low risk drinking guidelines advise that it's safest for both men and women to drink no more than 14 units a week, spread over three or more days with several drink-free days, and no bingeing.
Drinking alcohol can also affect fertility, for both men and women. Find out more here.
Be aware of the risks
Since drinking alcohol reduces inhibitions and impairs judgment, it is a common factor leading to unprotected sex, which, in turn may result in unplanned pregnancy or sexually transmitted infection (STI).4  
And while alcohol can have harmful effects for the drinker, there is growing evidence about the harm drinking can cause for other people too. Alcohol is linked to sexual assault - data from the Office for National Statistics show that in almost two out of five (38%) cases of rape or attempted rape, the victim reported the offender had been drinking.5,6  
Having sex with someone without their consent is always a crime – no matter what the circumstances are. And spiking someone's drink – whether with additional alcohol or another substance – is a serious offence in its own right, carrying a maximum 10-year prison sentence.7
Being drunk makes you more vulnerable in general too, with statistics showing many accidents and injuries are linked to binge drinking.8
Recapture your spark
If you want to stop alcohol affecting your sex life, a simple way to cut down is by having more drink-free days. Start by planning romantic nights that don't involve alcohol, and make sure you stick to the low risk drinking guidelines of not regularly drinking more than 14 units a week for men and women.
Your romantic life doesn't have to involve alcohol. If you're ready to drink less, we have lots of tips that could help from how to enjoy drink-free dates, to alcohol-free bars. If you've got into the habit of drinking wine in the evenings, try dinner-only drinking or switching to a non-alcoholic drink instead. Put away the money you would have spent on alcohol, then at the end of the month, use it for something nice you can do together.
Or, if you use an app for dating why not use your smartphone to help you change your relationship with alcohol too? Whether you want to cut down, or go totally alcohol free, the MyDrinkaware app will track your units, calories and sleep quality. Download the app now, for free.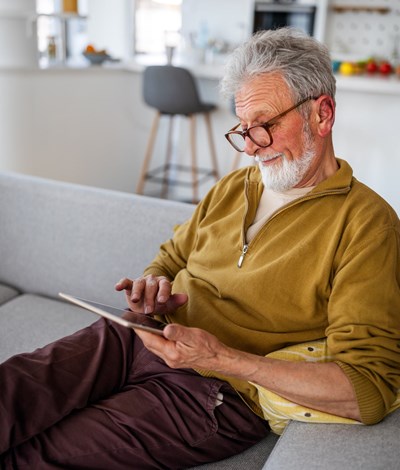 Further advice and information
Arming yourself with strategies and tips can help you or a loved one take small steps towards big results.
Was this information helpful?
References
[8] Taylor, B., Irving, H.M., Kanteres, F., Room, R., Borges, G., Cherpitel, C., Greenfield, T. and Rehm, J. (2010). The more you drink, the harder you fall: a systematic review and meta-analysis of how acute alcohol consumption and injury or collision risk increase together. Drug and Alcohol Dependence, 110(1-2), 108-116.
Last Reviewed: 9th June 2022
Next Review due: 9th June 2025