Alcohol does have some effects that are different for women. These happen because of differences in anatomy and physiology between female and male bodies.1,2
For example, the female body has a different proportion of body fat and body water to the male body, which means the same amount of alcohol typically has a larger effect for women.3 Body size is a factor too – being smaller means alcohol is more concentrated in your body, and women are typically smaller than men.
Alcohol can have a major effect on your baby if consumed in pregnancy. And alcohol is a proven cause of breast cancer – the most common cancer for women.
Find out more here, and how you can keep your risk of alcohol-related health problems low.
Your gender (whether you identify as a woman, a man, or a different gender) can influence your risk from alcohol too.4 That's because people's perception of themselves, and the way society sees them, can influence their drinking behaviour.
Does alcohol affect women differently?
The UK Chief Medical Officers' low risk drinking guidelines recommend it's safest for women, if they choose to drink, to drink no more than 14 units a week, spread over three or more days with several drink-free days, and no bingeing.
The UK's low risk drinking guidelines are the same for both women and men, but there are sex differences in the way alcohol affects men and women. 
If a woman and a man drink the same amount, the woman's blood alcohol level will almost always be higher than the man's. There are several reasons for this:
Women tend to be smaller than men, meaning 'drink for drink' the same amount of alcohol is going into a smaller body and so can have a greater effect
Water makes up around 55% of an average woman's weight.5 After drinking, alcohol is first absorbed by water in the body. Since women have a lower proportion of water than men,6 the alcohol that is absorbed is more concentrated
The female body makes less of an alcohol-processing enzyme called 'alcohol dehydrogenase' in the liver compared with males. This allows a greater proportion of alcohol to reach other organs, exposing them to alcohol's toxic effects7,8,9
These sex differences mean that 'drink for drink' women are more vulnerable to health conditions caused by alcohol than men.10
For example, women are at risk of developing alcohol-related liver disease at roughly half the level of consumption compared with men. For women that develop alcohol-related liver disease, it's more likely to progress more quickly – including the development of liver cancer.11,12
There is also evidence that shows women's hearts are likely to suffer serious damage at lower levels of alcohol consumption than men.13,14
Alcohol and breast cancer
Breast cancer is the most diagnosed cancer in the world and is the most common cancer among women.15 Research has found that the more you drink over the years, the higher your risk of developing breast cancer becomes.16 And alcohol doesn't only contribute to breast cancer – it's also linked causally to six other types of cancer in women and men.17
Drinking alcohol doesn't automatically mean you will get cancer, and not drinking cannot guarantee you won't. But there is evidence that shows your risk of developing any of the seven known alcohol-related cancers increases significantly if you drink alcohol - and the risk increases the more you drink on a regular basis.18
The risk of developing these types of cancer starts to increase even at low levels of drinking. So, the less you drink, the lower your risk.
Alcohol, pregnancy and fertility
Drinking alcohol while you're pregnant could seriously affect your baby's lifelong health, and the more you drink the greater the risk.
Because drinking during pregnancy can lead to serious long-term health problems for your baby, the UK Chief Medical Officers advise that it's safest not to drink alcohol at all if you are trying to conceive or are pregnant.
If you didn't know you were pregnant and you drank alcohol during early pregnancy, talk to your GP or midwife about any concerns you have. It's certainly worth stopping drinking any alcohol as soon as you suspect you are pregnant.
Drinking at any stage during pregnancy can lead to miscarriage, stillbirth, premature birth or low birth weight for your baby. Evidence shows that even light alcohol consumption (four or less units per week) is associated with low birth weight and early birth.19,20
Continuing to drink alcohol during pregnancy can cause Fetal Alcohol Spectrum Disorder (FASD) - a serious, life-long condition that affects a child's brain development, behaviour and growth.  The most severe form of FASD is fetal alcohol syndrome (FAS). Sadly, in the UK, as many as one in 13 babies born to mothers who drink during their pregnancy are affected by FASD.21,22
If you're trying for a baby, a recent review has shown that light drinking reduces fertility in women, and fertility is reduced even further for women drinking moderately or heavily.23,24  
If you're trying to get pregnant the NHS recommends for both men and women that cutting or stopping drinking alcohol can help, as well as not smoking and maintaining a healthy weight.25
And the way alcohol impairs inhibition26 makes unprotected sex far more common when alcohol is involved, which can lead to sexually transmitted diseases and unplanned pregnancy.27
Alcohol and the menopause
Alcohol can trigger some symptoms of the menopause, such as hot flushes and night sweats.28,29 Alcohol can also disturb your sleep30 and contribute to weight gain because of its high calorie content.31 If there are symptoms you experience because of the menopause, drinking alcohol will usually make them worse.
Changes in your hormones during the menopause can also impact your mental wellbeing.32 Alcohol can impact your mental health too – with heavy, regular drinking associated with anxiety and depression.33 The good news is that reducing or stopping drinking can improve your mood and mental health34 – find out more on our mental health pages.
Another change linked to the menopause is weakening of your bones. Drinking alcohol regularly further increases the risk of osteoporosis, causing bones to become fragile and more likely to break.35
How to cut down your risks from drinking
Here are some ways you can cut down on the amount you drink:
Support
Your GP can help you figure out if you should make any changes in your drinking, and offer help and advice along the way.
If you're concerned about someone's drinking, or your own, Drinkline runs a free, confidential helpline. Call 0300 123 1110
The FPAcan help you make informed choices about sex and contraception
If you have questions about cancer, call the Macmillan Support Line free on 0808 808 0000 (Monday to Friday, 9am-8pm)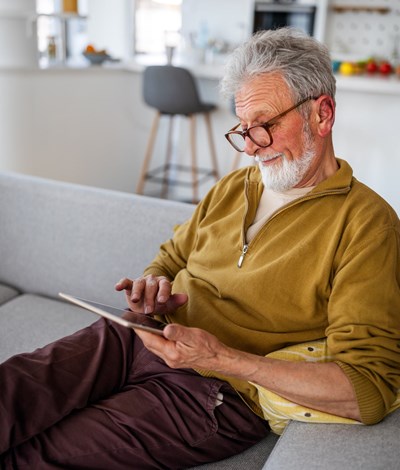 Further advice and information
Arming yourself with strategies and tips can help you or a loved one take small steps towards big results.
Was this information helpful?
Last Reviewed: 31st August 2023
Next Review due: 31st August 2026