Not drinking alcohol is the safest approach
Drinking alcohol at any stage during pregnancy can cause harm to your baby – the more you drink, the greater the risk. This is why the low-risk drinking guidelines advise pregnant women that the safest approach is to not drink alcohol at all during pregnancy.  
If you think you may become pregnant or are trying to conceive, it is safest not to drink any alcohol at all. This is to keep risks to the baby to a minimum 
If you didn't know you were pregnant and you drank alcohol during early pregnancy, talk to your GP or midwife about any concerns you may have. Just because you may have drunk a little alcohol does not necessarily mean that your unborn baby has come to any harm. Most importantly, stop drinking as soon as you do realise you're pregnant.  
Miscarriage risk
Regularly drinking more than the low-risk guidelines can increase the risk of miscarriage.  
The National Institute for Health and Clinical Excellence (NICE) advises that the risks of miscarriage in the first three months of pregnancy mean that it is particularly important for women not to drink alcohol at all during that period.1 However, it is important to understand that drinking alcohol carries risk throughout the whole pregnancy, not only for the first three months. 
Alcohol's effect on the development of an unborn baby
When you drink, the alcohol crosses from your bloodstream through the placenta directly into your baby's blood. Because the baby is still developing, it is not able to process the alcohol, and this can cause it harm. 
The potential harms of drinking to a developing baby can depend on the point during pregnancy at which alcohol is consumed. However, alcohol can have a harmful effect on your baby's development at any stage. So it's important to stick to the guidance throughout pregnancy and avoid alcohol all together. 
Evidence suggests that diet is also important, with poor maternal nutrition increasing the risk of harm to the unborn baby. 
Drinking alcohol while you're pregnant could affect your baby's health
The more you drink the greater the risk you are taking with your baby's health. 
Drinking at any stage during pregnancy can lead to miscarriage, stillbirth, premature birth, small birth weight and Foetal Alcohol Spectrum Disorder (FASD). FASD is the term used to describe abnormalities resulting from a foetus's exposure to alcohol, including Foetal Alcohol Syndrome (FAS).  
Foetal Alcohol Syndrome (FAS) is a preventable, very serious, lifelong condition which is caused by drinking alcohol during pregnancy, which affects the way a baby's brain develops.  
Children with FAS have problems with brain development, abnormal growth, and have characteristic facial features that result from exposure to alcohol in the womb (or 'during pregnancy'). 
What to do if you're trying to conceive
Official guidance advises that if you're trying to have a baby, you should stop drinking. This is to protect the baby in case you're pregnant and don't realise it.  If you are worried about how much you have been drinking in the early stages of pregnancy, you should talk to your GP or midwife. 
Alcohol doesn't just cause problems once you are pregnant. There is evidence that alcohol can affect fertility in both men and women.3, 4
Drinking over the guideline amounts also puts you at higher risk of miscarriage during the first trimester. A large study found a more than three times increased risk of miscarriage in women drinking just five or more units per week.5
Advice for staying in control
Make the switch. There are lots of alcohol-free alternatives available in supermarkets, pubs and restaurants. Alcohol-free 'mocktails' can also be a refreshing way to replace alcohol. 
Partner up. Ask your partner to stand in solidarity with you by cutting down on their drinking as well. Our Drinkaware: Track and Calculate Units app can help them stay motivated to cut back. 
Get support. If you think you might have problems stopping drinking talk to your doctor or midwife. Or check out our list of support services.
Further information
Your GP can help you figure out if you should make any changes to your drinking and offer help and advice along the way. Or talk to your midwife about alcohol and pregnancy. 
If you're concerned about someone's drinking, or your own, Drinkline runs a free, confidential helpline. Call 0300 123 1110. 
For more information and advice on Foetal Alcohol Syndrome (FAS), go to the National Organisation on Foetal Alcohol Syndrome UK's website www.nofas-uk.org or call their helpline on 020 8458 5951.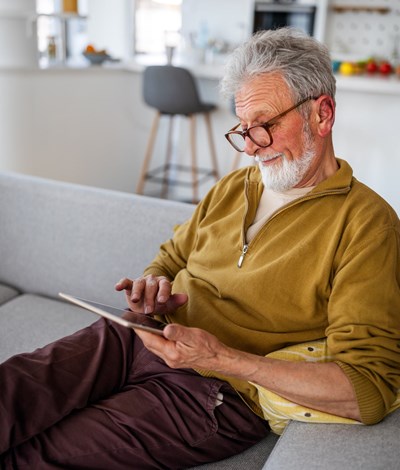 Further advice and information
Arming yourself with strategies and tips can help you or a loved one take small steps towards big results.
Was this information helpful?