Freshers' Week is an institution at British universities. It's a great time to meet new people, try new things and set yourself up to make the most of your time at university. 
You might be living away from home for the first time - you can stay out as late as you want, do whatever you want. It can be a lot of fun! 
So, the last thing you want is for a nasty incident to spoil all the new experiences that uni has to offer. Who wants a drunken university night out ending with lost phones, purses, wallets, or worse a fight or even a visit to A&E. 
And remember – drinking doesn't have to be a way of life at university. In fact, one in five 18- to 24-year-olds in the UK (21%) say they don't drink at all1 – it can be a great choice to have an active hangover-free social life. 
But if alcohol is going to part of your life at uni, there are a few things you can do to look after yourself. Here's our Freshers' Week survival guide. 
Know your limits
It's safest not to drink more than 14 units of alcohol a week, and to have at least three drink free days each week. These are the UK Chief Medical Officers' (CMO) low risk drinking guidelines – and can help you keep the risk of long and short-term harms from drinking alcohol low.  
Stick to them and you are less likely to suffer from alcohol poisoning, more able to avoid risky situations and in be a better position to help a friend who has drunk too much. Worried you may be drinking too much? Take the Drinkaware Drinking check, a short self-assessment.
Before heading out 
Eating isn't cheating 
Eating before you go out and drinking plenty of water will also help you not to get too drunk. 
Food helps slow the absorption of alcohol, stopping it going to your head too quickly, so now's the time to put those student cooking skills to the test. Carbs or protein such as pasta, potatoes and chicken are good to eat before or while you're out drinking. They'll keep you full, and the slow release of energy will help you last the distance. You'll be less tempted by that guilty 2am kebab or chips too. 
Drinking before you go out? 
If you drink too much, too early, you're much more likely to miss out on the proper night.  
There's nothing wrong with waiting until you're out to have your first alcoholic drink – mocktails are a great way to start the night.  
But if you and your new housemates have all got some pre-drinks in, alternate them with some water or soft drinks so you stay hydrated for the night ahead. Keep an eye on your home pouring too, especially when it comes to spirits. Single shot measures in pubs and bars are 25ml, which doesn't look like a lot in a glass so don't be fooled into over-pouring. Why not order one of our alcohol unit measure cups for your new digs? 
How did I spend that much?! 
Ever had that sinking feeling in the morning, when you see the pile of receipts for drinks you don't remember buying? That's the last thing you want to wake up to when you know your student loan's got to last. So why not leave your card at home and only take as much cash as you want to spend. Make sure you keep some in a separate pocket for getting yourself home safely too. 
While out 
It's not a race, drink at your own pace 
It takes up to an hour for your body to process each unit of alcohol (a unit is slightly less than you'd find in a typical half pint of lager).  
So have a break between drinks. Skinny, short, male, female... everyone copes with alcohol differently, so why try and keep up with your mates? Save face (and money) by sticking to smaller rounds with a couple of friends - or avoid them altogether. Turning down a drink is much less embarrassing than throwing one up. 
Finish your drink too quickly and you'll feel pressured to get another. Instead, make your drink (and your night) last longer. Chat, sip, snack, drink water, get some fresh air and chat some more. 
Looking good, my friend 
For a great night, you want your mates to be on top form too. So getting snacks and a jug of water for the table could be good for everyone.  
Keeping an eye on your friends (and yourself!) can help avoid the potential embarrassment of being put in a cab, cleaning sick from your shoes or missing out on what might be a great night.. 
If one of you does overdo it, make sure you know the difference between a bit too much and alcohol poisoning, and what to do if it's really serious. If you're worried someone has drunk too much, here's a guide on how to help them.
Watch your drink
Having your drink spiked with alcohol or drugs can make you very vulnerable. You might not notice a difference to the taste of your drink and may simply feel sick or drowsy - the symptoms vary depending on the person or the substance(s) used.  
Get into the habit of not leaving your drink unattended when you go to toilets, or to dance. And if you drink within the UK low risk guidelines (and your own limits) you'll be in the best position to keep you and your friends safe.
Spiking someone else's drink – even 'just' with extra alcohol as a prank is a criminal offence, and can have serious, dangerous health effects.  
If you or your friend suspect you've had your drink spiked, tell a bouncer or bar staff, and call an ambulance if their condition deteriorates. Find out the facts and advice on drink spiking. 
Don't drink and drown 
Alcohol seriously affects your ability to get yourself out of trouble. 
The Royal Life Saving Society (RLSS) say a quarter of all adult drowning victims have alcohol in their bloodstream. Alcohol numbs the senses, particularly sight, sound and touch, making swimming very difficult. So, even if you are tempted to be reckless, please act responsibly near water especially after drinking alcohol. 
The RLSS have a dedicated Don't Drink and Drown campaign to try and reduce the high number of university students who drown after drinking. 
Heading home 
Mine's a pint…of water 
If you stop drinking alcohol before the end of the evening and get some water in, your body can get ahead start sorting itself out, which means getting home safely and better chance of a dealing with the hangover the next day.  
Drink a glass of water when you get home too to try to re-hydrate – you'll thank yourself in the morning. 
Sticking together 
Make sure you leave the pub or club in pairs or as a group. If someone's disappeared don't assume they've headed home, find out for sure. Don't leave anyone behind.  
Anyone can be vulnerable on a night out – especially if they have drunk too much. So keep a mate with you and try not to spend too much time hanging about at the end of the night.
Is your cab really a cab? 
"Would you like a taxi?" Um. Depends if it really is one. Unlicensed cabbies are just blokes (usually) who go out late at night and find worse-for-wear people to drive home. As they're not regulated, you've got no way of knowing if the driver or vehicle is safe. No matter how late, there's no reason to go for a dodgy cab.  
Most taxi apps, like Uber or Bolt, can let you share your location, so friends can know you've got home safely. And it's a good idea to have some numbers for local cab firms stored on your phone or ask a member of staff in the venue who should have some too. If you've got a long wait for a taxi, stay somewhere safe and well-lit until your cab turns up, ideally with a friend. Learn more about staying safe while drinking. 
Hangover myths 
Hangovers usually involve a headache, nausea, tiredness and dehydration - not a good combination if you're planning to make the most of the day and not spend it in bed. And despite what some people might tell you, there's no such thing as a 'hangover cure' – in fact, the only 'cure' is not to overdo it in the first place. 
There's nothing you can do to speed up the rate alcohol leaves your system – having a coffee or a cold shower won't do anything. On average, alcohol is removed from the body at the rate of about one unit an hour (although it varies from person to person) - the only way to eliminate alcohol from the body is to let time pass. 
One of the worst things you can do is 'hair of the dog' drinking. This only delays the problem, and if it becomes a habit can lead to increased tolerance - something that could even lead to alcohol dependence. 
So, to make the most of your Freshers' Week, why not sign up for some drink free activities and societies with your student union.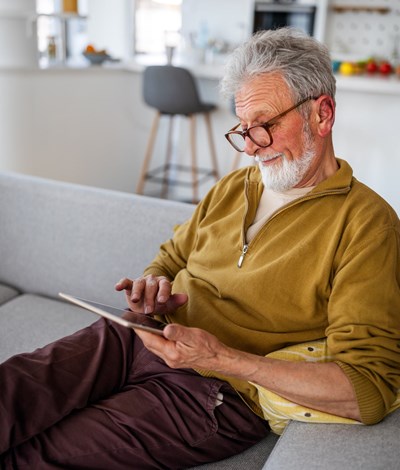 Further advice and information
Arming yourself with strategies and tips can help you or a loved one take small steps towards big results.
Last Reviewed: 28th September 2021
Next Review due: 28th September 2024
Was this information helpful?