Why should you talk to your children about alcohol
Protecting children from alcohol-related harm is everyone's responsibility. That means we all have a role to play, whether as parents, teachers or relatives, in bringing children up with a responsible attitude towards alcohol.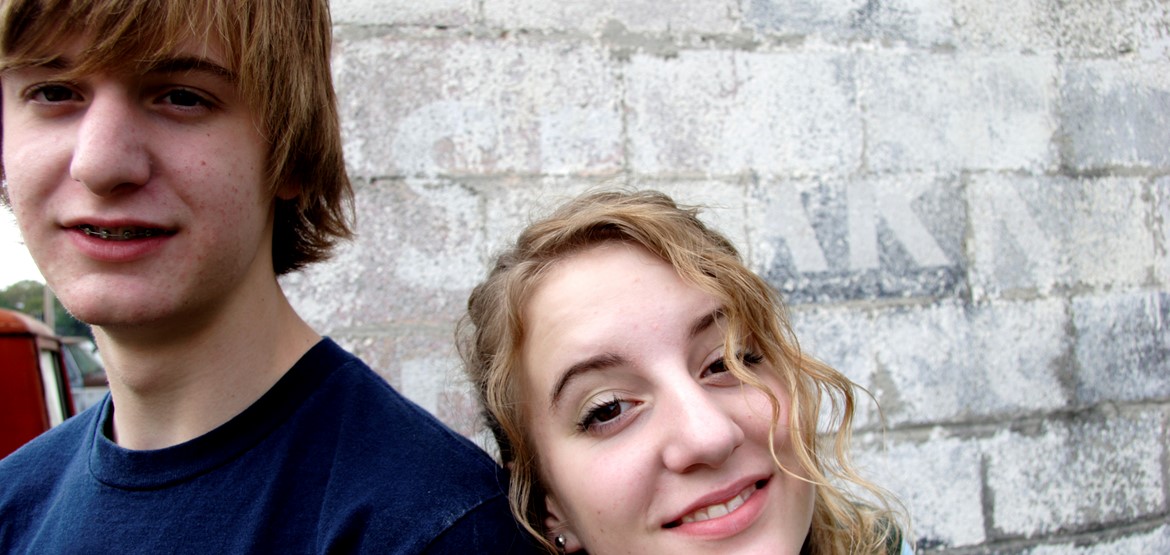 We know from our research at Drinkaware that children will go to their parents first for information and advice on drinking1. We encourage parents to talk to their children about alcohol without waiting for them to bring the subject up, having open, honest and informed discussions. We help people do this by providing information and advice on underage drinking.
What about the continental approach?
There's lots of debate about whether it's OK to let children have a small amount of alcohol to try – some people call this the continental approach. But according to the Chief Medical Officer for England, there's no scientific evidence to prove this gives children a responsible attitude to drinking in later life.2
What impact can drinking too much have on a young person?
For young people risky alcohol behaviours contribute to multiple social harms. These include poor educational performance, risky sexual behaviour, crime and disorder and a range of physical and psychological harms.
Some examples of short term harms resulting from alcohol
Vulnerability: The hormonal changes children go through at puberty make them more likely to take risks. Alcohol can further impair children's judgement, leaving them vulnerable. Over a third (34%) of 16 and 17 year olds have walked home alone at night when drunk.
Unprotected sex: Alcohol affects children's rational decision-making skills.
Alcohol poisoning: Alcohol can be poisonous to anyone that drinks too much in a short space of time but children are especially vulnerable because of their smaller size.
Appearance: alcohol affects your skin, can cause weight gain and disrupts sleep patterns.
Some examples of long term harms resulting from alcohol
Liver damage: You might think that only lifelong alcoholics get liver disease, but regularly drinking too much can increase a young person's chances of damaging their liver
Brain development: Drinking when young people's brains are still developing can have a long-term impact on memory, reactions and attention span.
Drinking in later life: If children binge drink, they are more likely to be binge drinkers as adults.
The recommendation that an alcohol-free childhood is the healthiest and best option comes from guidance issued by the Chief Medical Officer for England. It is based on sound medical evidence, and Drinkaware fully supports this. We know that the younger a person starts drinking, the more likely they are to drink more, and more frequently, in later years. We also know the effects of alcohol are different for adults and children – children's bodies are still developing, so even a small amount of alcohol can cause them harm.
Drinkaware provides advice and information about what works and what doesn't, and we try to make it as easy as we can for parents to get the facts. We don't see it as our mission to dictate to parents on how to raise their children, but we are here to help.
Top tips
An alcohol-free childhood as the healthiest and best option
Give kids accurate information about alcohol
Make it clear that alcohol is only for adults
Playing sports or training the next day are good reasons to say no to alcohol
If a child is sick from alcohol, keep them alert, warm, hydrated and in the recovery position. If in doubt call 999
References
Visit Drinkaware for more information about how to talk to your child about alcohol.
[1] Fuller, E. (2015). Smoking, drinking and drug use among young people in England in 2014. [Online] [Accessed 28 November 2016].

[2] Kaynak et al. Providing Alcohol for Underage Youth: What Messages Should We Be Sending Parents? [Online] [Downloaded 11/06/2015]