Supporting colleagues, friends and loved ones
Life can often be challenging for the people around us no matter what time of year it is but there are ways we can help each other.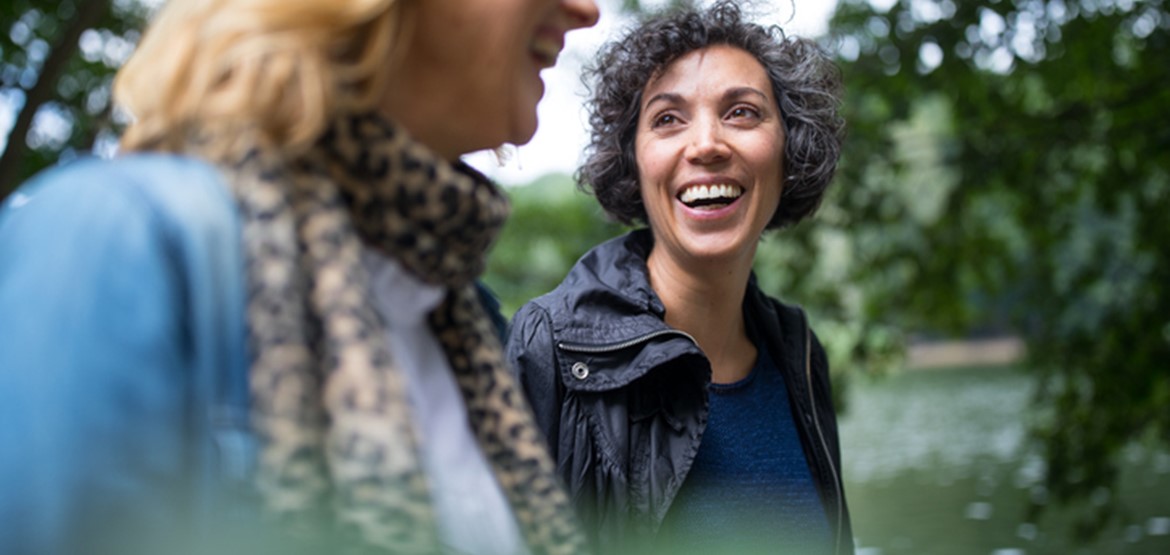 For many people, the last couple of years have been an extremely challenging and stressful period.
Those around us might be struggling to balance their home and work life, dealing with additional pressures, such as illness and redundancy. Being more aware and sensitive to some of the pressures your colleagues, friends or loved ones might be under can make it easier to look out for one another.
In our recent Drinkaware Monitor [1] people reported that the pandemic caused periods of high stress, anxiety, isolation, and boredom, and that some turned to alcohol as a coping mechanism. In addition, 12% of those who were made redundant (or were in the process of being made redundant) during the pandemic said they drank to forget about problems compared to 5% of those still in employment.
It's good to talk
If someone you care about is drinking too much you may be well placed to recognise changes in their behaviour. Whether their drinking out of habit, anxiety, work-related stress, or other personal circumstances, they might find it helpful to talk to someone and be listened to without judgement.
If you're worried about someone else's drinking and are not sure how to speak to them about it, there is support available. However you decide to do it, it's always best to use positive and supportive language and ensure you are being sensitive and empathetic in your approach.
The more we drink, the greater our tolerance for alcohol can become and this for some could lead to dependence over time, so it's important to recognise potential warning signs and seek support for yourself or someone else sooner rather than later.
How to spot changes in someone's drinking behaviour
Signs that you should look out for include:
Seeming tired, unwell, or irritable
Feeling anxious or depressed, or talking about having trouble sleeping
Seeming secretive or dishonest about how much alcohol they're drinking
Being unable to say no to alcohol or stop at one or two drinks
Appearing drunk more often, or needing to drink more to get the same effect
A lack of interest in regular activities, instead favouring occasions to drink
Regularly smelling alcohol on their breath
Get support
It's important for us all to look out for each other. If you spot any behaviour warning signs and think someone you care about is drinking too much, remember that help is available.
There are a range of alcohol support services that offer free and confidential advice. You can also speak to someone online at Drinkchat who have trained advisors on hand to provide advice and support, or call Drinkline on 0300 123 1110 (weekly 9am - 8pm, weekends 11am - 4pm).
Find out more
I need advice for someone else
How to help someone who has drunk too much
References
[1] 1. Pearson A., & Slater, E. (October 2021). Drinking through the pandemic. Drinkaware Monitor 2021. PS Research and Drinkaware.