Living through lockdown: how to reduce your drinking during lockdown
As we experience changes to the way we work and our life at home due to lockdown, we may find we are drinking more than before.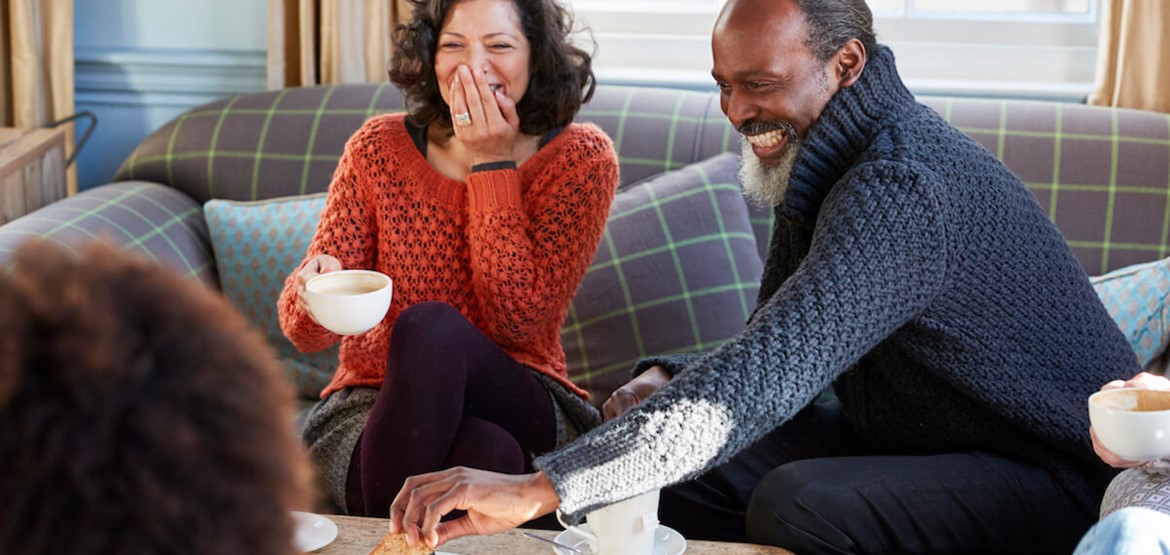 If you are worried about your drinking, or just feel that now is a good time to make some changes, there are plenty of simple ways to help reduce the amount you are drinking during lockdown.
Track your drinking
It can be easy to underestimate the amount we may be drinking at home, particularly if we freely pour measures of alcohol without thinking about how many units we're consuming.
A good first step is to start keeping track of what you are drinking. Keeping a record can help you assess where you are now, and how much you would like to reduce your drinking by.
To make this as simple as possible, download our free alcohol tracking app and start keeping track of your drinks.
In order to keep your health risks from alcohol low, it's safest not to drink more than 14 units a week on a regular basis. If you do drink as much as that in a week, spread your drinking evenly over three or more days.
Find other ways to relax
Drinking might seem like the answer to calm feelings of stress and anxiety, but it can actually make things worse.
It's normal to be feeling more anxious than usual due to the coronavirus and lockdown, but it's important we try and find healthy ways to deal with these feelings in order to look after our physical and mental health.
You could try having a bath, playing music you love or talking to friends. We have lots of other tips on how to relax without drinking in our blog.
Drink-free days
It's recommended that you have at least three drink-free days each week to keep the health risks from drinking low.
Designating specific drink-free days during the week is an easy way to reduce the amount we drink. If you didn't drink on certain days before lockdown began, such as Monday to Thursday, try to stick to that routine.
Also, try and plan fun activities for your drink-free days so you look forward to them. Could you set aside time to read a book you've always wanted to read, learn to draw or have a family games night?
Low alcohol and alcohol-free alternatives
Low alcohol and alcohol-free drinks are a great way to reduce our drinking and supermarkets now stock a variety of brands.
Why not experiment with 'low and no' alternatives and try to find your favourite? You can use alcohol-free drinks to help you stick to your drink-free days, or to help reduce the amount you are drinking by alternating between alcoholic and non-alcoholic drinks.
Try and keep busy
It's only natural to feel bored during lockdown, when many of the usual activities we enjoy doing are off limits. But boredom can lead us to drinking without thinking.
Lockdown can present an opportunity to try and discover new things you enjoy. Whatever you decide to do, finding any task to keep busy, can be a good distraction and therefore a good way to help you reduce your drinking.
Maintain social connections
It's more important than ever to maintain our social connections. This is particularly true if we're worried about how much we're drinking or concerned that someone we care about might be struggling with lockdown and drinking more than usual.
If you're drinking more than you'd like while socialising online, why not suggest alternative activities to do with your friends. Could you play a game online – such as charades? Or maybe you could arrange a sing-a-long? Finding activities that you can all take part in online can give you a shared focus and help make it easier to drink less, or not drink at all, while staying connected online.
Create healthy post-work routines
Working from home has created new routines for many of us. But without travelling to the office, it can be hard to maintain the boundaries between work and home. So it's important to create a healthy routine to help us transition from day to night without alcohol.
You could try setting aside time to exercise, or perhaps watch an episode of your favourite show straight after work to destress and relax into the evening.
Whatever methods you try, it's a good time to review your drinking habits and to try out new ways of reducing the amount that you drink.
You can find out lots more information about alcohol and the coronavirus on our special coronavirus hub.
Want to speak to someone about alcohol?
Drinkchat is a free online chat service. Their trained advisors are on hand between 10am-2pm, Monday to Friday, to provide confidential advice.
If you can't contact Drinkchat in those hours, or would prefer to talk to someone on the phone, you can call Drinkline on 0300 123 1110 (weekdays 9am–8pm, weekends 11am–4pm) and speak to a trained advisor.