Type 2 Diabetes is a long-term condition that causes a person's blood sugar level to become too high.
The chances of developing diabetes may depend on a mix of your genes and your lifestyle. Regular drinking above the UK Chief Medical Officers' (CMOs') low risk guidelines increases your risk of having type 2 diabetes.1
Type 2 diabetes is usually a manageable condition. But when it's not well managed, it is associated with serious health complications including heart disease, stroke, blindness, kidney disease, nerve damage and amputations.2
Drinking alcohol can contribute to the conditions that cause diabetes
There are three main ways drinking alcohol to excess can be a factor in causing diabetes:
Regular heavy drinking can reduce the body's sensitivity to insulin, which can trigger type 2 diabetes
Diabetes is a common side effect of chronic pancreatitis, which may be caused by heavy drinking3
Alcoholic drinks often contain a lot of calories – for instance, one pint of lager is equivalent to a slice of pizza. So, drinking increases your chance of becoming overweight or obese, which raises your risk of developing type 2 diabetes4
Is your drinking causing you harm? Find out with our DrinkCompare Quiz
The difference between type 1 and type 2 diabetes
There are two main types of diabetes:. 
Type 1 diabetes develops if the body can't produce enough insulin, because insulin-producing cells in the pancreas have been destroyed. People who have this type of diabetes are usually diagnosed before they're 40 and the causes remain largely unknown
Type 2 diabetes develops when the body can still make some insulin, but not enough, or when the body becomes resistant to insulin.
Type 2 diabetes can happen when people are overweight and inactive, and may be influenced by genetic factors. For example, people who are an 'apple-shape' (with lots of fat around the abdomen) have a greater risk of developing type 2 diabetes. And, in the UK, people of south Asian, African-Caribbean, or black African descent are two to four times more likely to develop type 2 diabetes, compared with white people. 
The risk of developing type 2 diabetes increases with age. But while White people are more at risk over the age of 40, people of South Asian, African-Carribean, or Black African descent are more at risk from the age of 25 and at lower levels of overweight.
Type 2 diabetes is now far more common in the UK than type 1. In the UK, around 90% of all adults with diabetes have type 2.4
Find out more about alcohol and sugar
Symptoms of type 2 diabetes
Common symptoms of type 2 diabetes are:5
Feeling particularly tired
Blurred vision
Feeling more thirsty than usual
Going to the toilet to urinate more often than usual, especially at night
Genital itching or frequent episodes of thrush
Slow healing of cuts and wounds
But, importantly, many people found to have type 2 diabetes have no symptoms, so it is important to get checked by asking at your GP surgery.
You can find out more about type 1 and type 2 diabetes on the NHS website.
Low blood sugar (hypoglycaemia) and alcohol
Excessive drinking can be very dangerous for anyone with diabetes – especially if you take insulin as part of your treatment. Alcohol can disrupt your body's ability to keep blood sugar levels stable and this can result in low blood sugar levels, also known as hypoglycaemia, or a 'hypo', Drinking on an empty stomach further increases this risk.6
Symptoms of hypoglycaemia vary from person to person, but some of the most common include feeling dizzy, hungry, sweaty, or trembling. You might also find it hard to concentrate, notice a change in mood, or some trembling.7
Low blood sugar should be treated straight away. Find out how to treat hypoglycaemia on the NHS website.
In severe cases, if a hypo isn't treated, symptoms can include seizures or passing out. The NHS advises calling 999 for an ambulance to help someone who is having a severe hypo.
I have diabetes, is it still safe to drink alcohol?
If you have diabetes and want to drink alcohol, you should talk to your diabetes team about how to drink safely.
It's important for everyone, including people with diabetes, to stay within the UK Chief Medical Officers' (CMO) low risk drinking guidelines and not regularly drink more than 14 units a week. Avoiding binge drinking is especially important if you have diabetes, because your body may be able to cope less well with a large amount of alcohol.
If you have diabetes and are going out to drink alcohol it's important to bring hypo treatments with you, and to always wear medical ID. It's also a good idea to make sure that whoever you are with knows you are diabetic and understands how to help you if you do have a hypo.


Further information
There is more information about diabetes on the NHS website.
If you have concerns about your health, are worried you might be diabetic or want advice relating to a diabetes diagnosis then you should contact your GP surgery.
Support is also available from the Diabetes UK website. They work for people with diabetes, funding research, campaigning and helping people live with the condition. 
Concerned about your drinking?
Drinkchat is a free online service for anyone who is looking for information or advice about their own, or someone else's drinking. Trained advisors are on hand to give you confidential advice, and you don't even have to make a phone call.
Alternatively, Drinkline runs a free, confidential helpline. Call 0300 123 1110.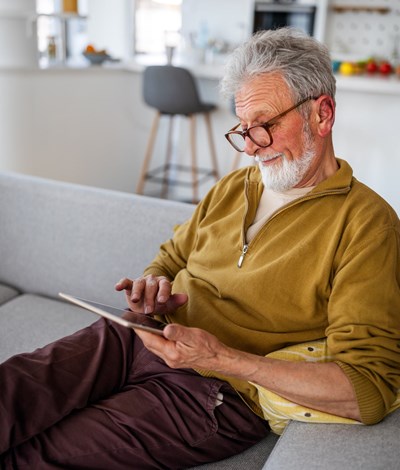 Further advice and information
Arming yourself with strategies and tips can help you or a loved one take small steps towards big results.
Last Reviewed: 27th October 2021
Next Review due: 27th October 2024
Was this information helpful?