How many units are in rosé?
The UK Chief Medical Officers' low risk drinking guidelines recommend that both men and women are safest not to regularly drink more than 14 units a week. 
A single standard medium sized 175ml glass of 12% Alcohol by Volume (ABV) rosé wine contains 2.1 units of alcohol. So, drinking just under seven 175ml glasses of 12% rosé, in a week, will take you over these guidelines. 
If you regularly drink more than 14 units a week, you could be increasing your chances of developing a range of long-term health conditions including heart disease and cancer. 
How many calories are in rosé?
A standard medium glass of wine, served in most pubs, is 175ml. This amount of rosé wine contains around 147 calories – the equivalent of half a burger. So, drinking a couple of glasses of wine is like having an extra meal. But these are 'empty calories' – most alcoholic drinks contain just traces of vitamins and minerals and don't benefit your body in any way. 
If you want to burn off one 175ml glass of rosé wine, you'll need to run for around 15 minutes. 
Check the strength of rosé
If you want to check the strength of a drink, look for the Alcohol by Volume (ABV) on the bottle, or ask at the bar. The ABV tells you what percentage of the drink is pure alcohol.
Like all wines, the strength of your rosé can vary a lot. For example, a light (or lower alcohol) wine can be as low as 5.5% ABV, while others are as high as 14.5%, which works out to more than a unit's difference in a single drink. 
Top tips for cutting back on the amount of rosé you're drinking
People sometimes open rosé when the weather is warm and the days are long – making it easy to sit back and lose track of how much you're drinking. Try these top tips to help you drink less units and cut down on calories.
Choose lower alcohol options
Swapping a 12% ABV wine to a light rosé that's 5.5% can more than halve the number of units you drink. Or, pour half a glass and top up with ice and fizzy water.
Look who's pouring
In social occasions, for instance at someone else's home, you may be having your glass regularly topped up by your host, sometimes without you noticing. Let them know you want to keep track of your drinks. Ask for a smaller glass and opt out of automatic refills.
Alternate with soft drinks
Soft options don't have to be dull. If you've got guests you want to impress, go for fancy cordials, smoothies or knock up some non-alcoholic mocktails.
Tackle your triggers
If you always have a drink to celebrate a sunny Saturday or commiserate a bad day at work, try doing something else instead. Watching some comedy, music or theatre makes for a great night, or try a yoga class for an alternative way to de-stress.
Use our free tracking app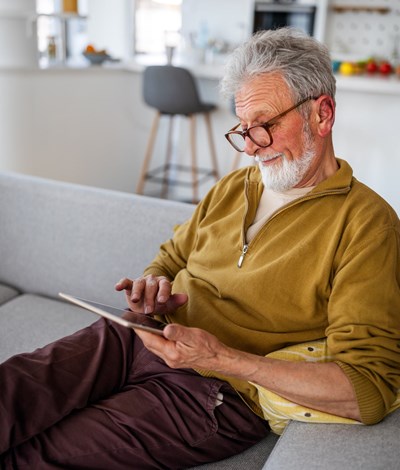 Further advice and information
Arming yourself with strategies and tips can help you or a loved one take small steps towards big results.
Was this information helpful?