Creating alcohol-free drinks with party appeal is easy. Choose a delicious mocktail from the tutorials below and gain some delicious alcohol-free inspiration.
If you would like to enjoy these mocktails while also keeping your calories in check you can also swap out sugary syrups for low calorie alternatives.
Lime Rickey
Legend has it that this kissing cousin to the mojito was invented by Colonel Rickey, a nineteenth century English officer posted in Washington. For a seasonal twist, try making with crushed ice. Either buy some ready made from your local off licence, or take a rolling pin to a bag of ice in the kitchen.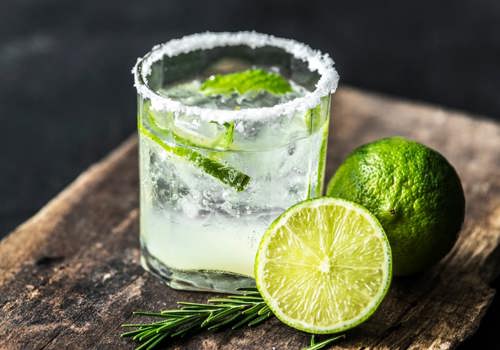 Ingredients 
Lime Juice 30ml
Sugar Syrup 1 30ml
Orange Bitters 15ml
Soda Water 120ml
Lime
Directions
Take the limes and squeeze them into a glass
Pour in the sugar syrup
Add the orange bitters
Top the glass with a shaker and shake the contents thoroughly
Take a tall glass, add ice
Pour the shaken contents through a strainer and into the glass
Add the soda water
Stir
Garnish with lime peel
Drink and enjoy!
The Real Shirley Temple
For a spot of film star glamour at your annual drinks do, try this Hollywood classic. Apparently, it was first served to the young starlet by a barman in Beverley Hills when she first hit the big-time. If you're not a fan of ginger ale, try it with lemonade instead.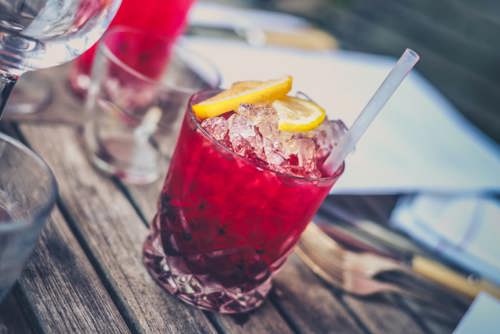 Ingredients 
Grenadine 45ml
Ginger Ale 180ml
One lemon
Directions
Pour grenadine into tall glass
Add ice
Pour in ginger ale
Stir
Garnish with lemon peel
Virgin Mary
This non-alcoholic version of the classic Bloody Mary is a tomato juice drink that you can sip all day and night. For best results, use top quality tomato juice for a rich and authentic taste. It's also a healthy choice for breakfast.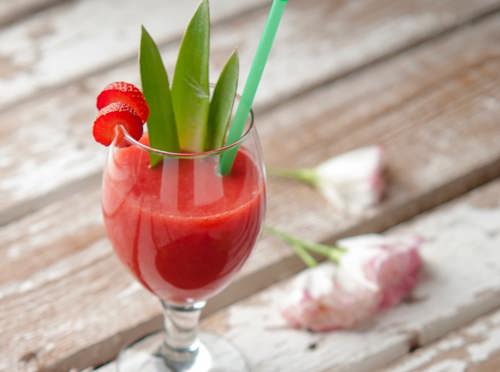 Ingredients 
Tomato Juice 180ml
Lemon 1/2
Salt and Pepper Dash
Tabasco Sauce Several drops
Basil Leaves 6
Celery Stick 1
Pickle 1
Directions
Squeeze half a lemon into a glass
Add salt and pepper
Add a couple of dashes of Tabasco Sauce
Add a splash of Worcestershire Sauce
Tear 4 basil leaves and add them to the glass
Add ice
Add Tomato Juice
Top the glass with a shaker and shake contents thoroughly
Get a tall glass, add ice and pour the contents of the shaker into the glass through a strainer
Garnish with celery stick, basil leaves, lemon and pickles
Sparkling Pom Collins
The Tom Collins is honoured by mixologists around the world as the granddaddy of all modern cocktails. The recipe was first written down in 1876, but this contemporary non-alcoholic version puts a new twist on an old favourite.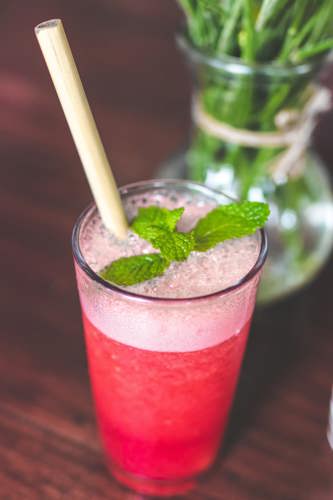 Ingredients 
Pomegranate Juice 60ml
Soda Water 30ml
Pomegranate Seeds 1 serving
Lime 1
Tom Collins Glass 1
Directions
Squeeze lime into Tom Collins glass
Add ice
Pour in 60ml pomegranate juice
Add 30ml soda water
Garnish with fresh pomegranate seeds
Stir, enjoy!
Ginger Limeade
Ginger limeade is a deliciously sweet 'n citrusy mocktail and its sophisticated bite makes it a great choice to keep your guests warm and cosy when the temperature is dropping outside. For best results, cut the ginger as fine as you can so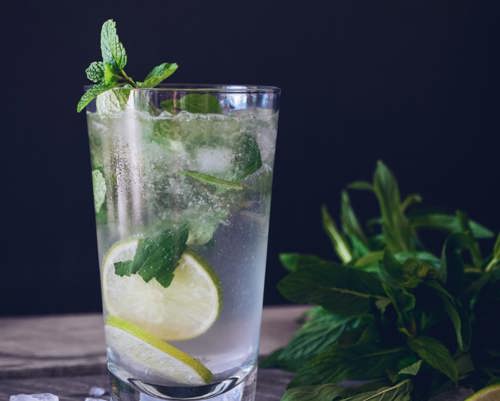 Ingredients 
Lemonade 180ml
Fresh Ginger Root 1 thumb
Lime 1
Mixing Pestle 1
Directions
Thinly slice the ginger and place them in a glass
Crush the ginger in the bottom of the glass by muddling it with a pestle
Squeeze a lime on top of the crushed ginger
Top glass with shaker and shake the contents
Take glass, add ice
Pour shaker contents into glass through a strainer
Pour lemonade into glass
Garnish with a slice of lime and finely diced ginger
Serve
Was this information helpful?