Winter mocktails
We have gathered together five delicious wintry mocktails for you to enjoy.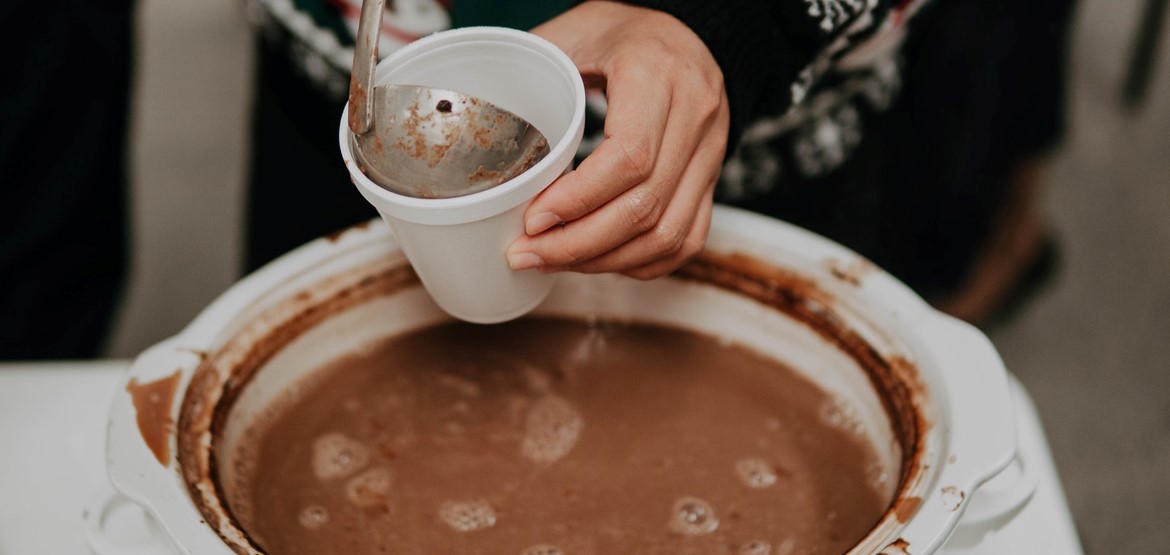 Date Published
23rd October 2020
Topics
Lifestyle
Alcohol free
Drink Free Days
How to reduce drinking
Back
As the temperature drops and we reach for our jumpers, our selection of mocktails features a mix of warming drinks for cosy nights as well as bright and refreshing fruity coolers for festive fun.
Spiced Hot Chocolate
This spiced hot chocolate is easy to make and is enough for one – just increase the quantities to make enough for your household. It's perfect for cosy evenings at home.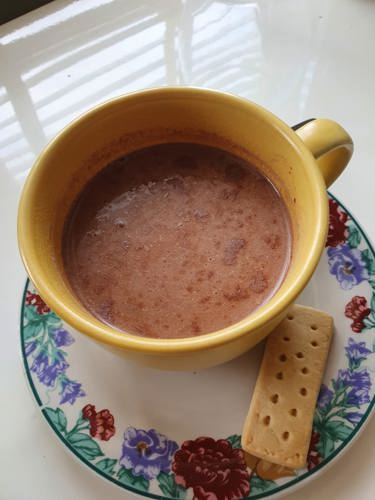 Ingredients:
350ml milk (Use a 1.4 litres when making four)

2 squares of very dark chocolate (use 8 squares if making for four)

A pinch of cinnamon (use 2 tsp if making for four)

A dribble of honey (use 2 tbsp if making for four)

Biscuit of choice (optional)
Recipe: 
Add the milk to a saucepan and place it on a low heat.

When the milk is warm add the chocolate squares, honey and cinnamon, making sure to stir constantly to ensure the chocolate does not stick to the pan.

Heat gently until the chocolate has melted and the milk is infused – allow the milk to simmer, but not boil (this can be done in a microwave – add the ingredients to a microwave-proof mug, heat for 60 seconds on high, or until the chocolate has melted and the drink reaches your preferred temperature)

Serve in your favourite mug and find a biscuit to dunk!
Pumpkin Punchbowl
This is a great way to use up the insides of your pumpkin. The pear makes the drink sweet while the ginger spices it up perfectly for winter evenings. This drink is great for sharing, especially if you use a hollowed out pumpkin as a punch bowl.

Serves 3-4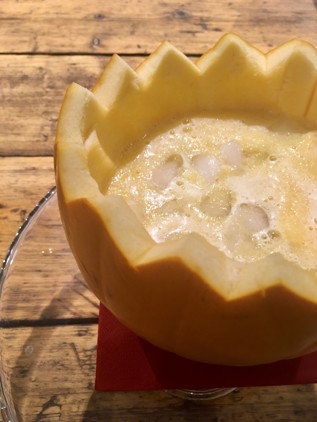 Ingredients:
100g pumpkin or butternut squash, peeled and deseeded

1 ripe pear

500ml orange juice

2cm thick slice ginger, peeled

Optional: one medium pumpkin, hollowed out
Recipe:
Cut the pumpkin into small chunks and put in a blender along with the pear, orange juice and ginger.

Blend until smooth then pour into your pumpkin bowl with lots of ice.
Bonfire in a Cup
With a gentle mix of spices, this is a warming apple and ginger drink worthy of bonfire night, or any winter evening.
Serves 5-6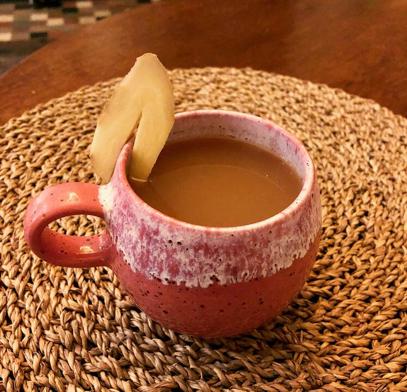 Ingredients:
1 ½ tsp ground cinnamon

a good pinch ground cloves

½ whole grated nutmeg

2 tsp of roughly chopped fresh ginger

2 litres cloudy apple juice
Recipe:
Put the cinnamon, ground cloves, nutmeg, apple juice and ginger in a large saucepan. Bring to a gentle simmer.

When the juice is warmed through strain the mixture, pour in to mugs and serve.
Sparkling Orange and Vanilla Spritzer
With oranges in season during the winter, this recipe is delicious if you squeeze them fresh, but you can use juice with sparkling water. It's a refreshingly tangy drink, with a hint of warmth from the vanilla spice.
Serves two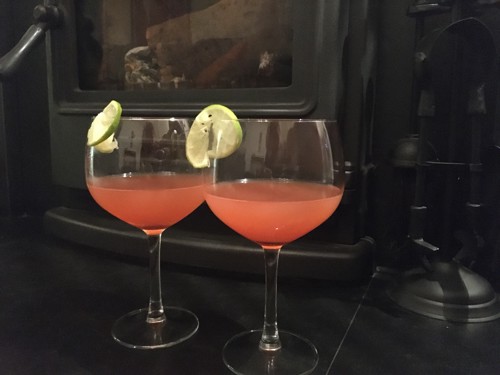 Ingredients:
225ml orange juice (freshly squeezed or from a carton)

1 tbsp maple syrup

½ tsp of vanilla extract

115ml sparkling water

Juice of a lime

Orange and/or lime slices for garnish (slice these before you squeeze the fruit)
Recipe:
Mix your orange juice, maple syrup and vanilla thoroughly (use a shaker if you have one).

Add to two glasses and top with the sparkling water.

Add ice to your drinks and squeeze lime juice over each drink.

Garnish your glasses with the fruit slices and serve.
Witch's Brew
It's not called Witch's Brew for nothing! When mixed and strained you'll find a spooktacular colour as a result. The natural sweet taste from the pears and the freshness of the mint make it a great accompaniment for witching-hour activities like apple bobbing or pumpkin carving.
Serves 3-4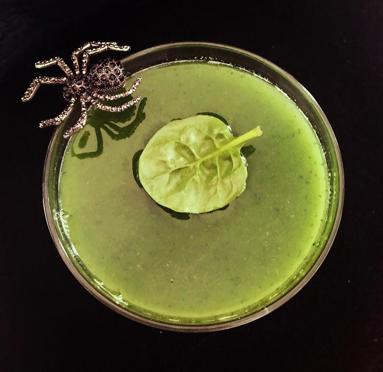 Ingredients:
One sprig of fresh mint leaves

Two pears

100g (one bag) of spinach leaves

2 tsp lemon juice

1 tbsp of honey (this is optional – sweeten to your taste)
Recipe:
Finely chop mint and spinach leaves and place them in a bowl (or blend them in a food processor).

De-seed, de-stalk and peel the pears, chopping them in to small chunks. Then add the chunks to the leaves.

Add lemon juice and honey to the mixture.

Blend the mixture while slowly adding the cold water until it is smooth.

To get the brew sediment-free, strain the mixture through a fine sieve or clean cotton cloth.

Add ice and serve.