Supporting Pride during a pandemic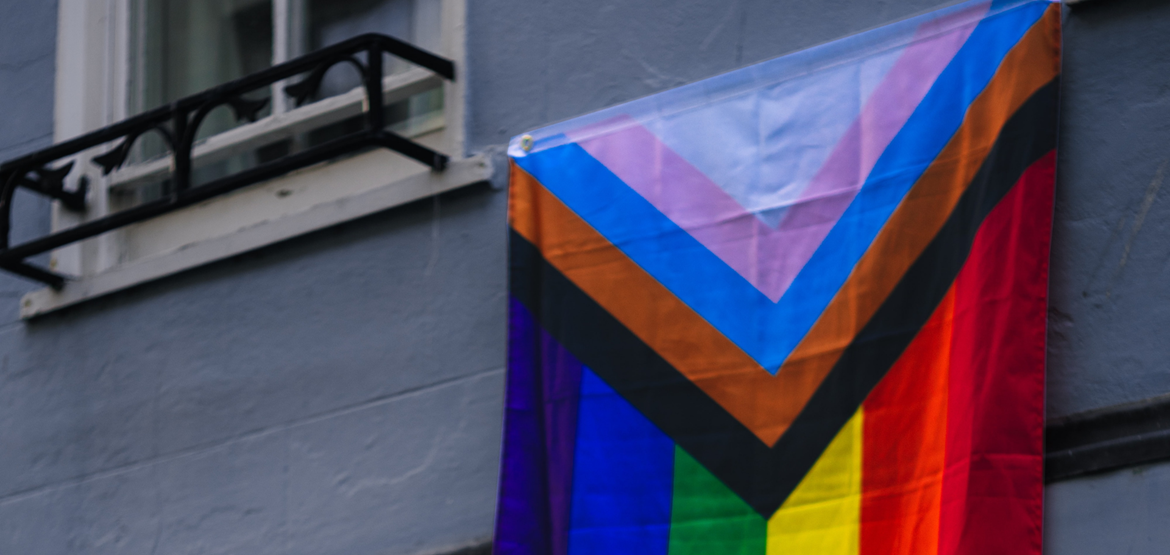 This time last year, I wrote a blog after the Pride parades had been cancelled reflecting on what this meant for the LGBTQAI+ community, how drinking impacts it and what we can do to support each other. A year later, I am writing with a sense of déjà vu, with Brighton Pride already cancelled and the others waiting on tenterhooks to see whether they, too, will follow suit in response to the on-going coronavirus pandemic.
While I hope they do go ahead, I took stock to remind myself what Pride really means: protest, community and hope. The parades play a small part of Pride, so what can we do after a year that has disproportionally affected the mental health of the queer community and without parades to bring us together?
Educate
As a community it is important we continue to learn and teach others about the origins of Pride and the on-going fight for civil rights. The queer civil rights movement began on June 28, 1969, after a raid by the police on the Stonewall Inn, which sparked off the resistance led primarily by lesbians and trans women of colour. Demonstrations followed across the USA, and subsequently the world, to fight back against discrimination, prejudice and violence and demand equality.
Every Pride there are hundreds of events that discuss various issues from queer history to the world we navigate today. Even though June has come to an end Pride events are still ongoing not attend a few online?
Read
For generations, queer representation was minimal and negative. Now there are a wave of authors who are bringing our important stories and voices to the fore. Seeing a reflection of ourselves, of others in our community, is important in understanding the issues, lives and people in our community. Queer magazines like Gay Times and Diva have compiled books that are worth reading this Pride. Why not start up a book club with friends and get discussing?
Start a film club
The days when there was little queer representation in TV and film are behind us. Each year we are seeing more reflections of our people, lives and stories on our screens. Across most streaming platforms you will find a range of TV shows and films that explore queer stories and themes. The BFI each year has a dedicated LGBTIQ+ film festival that pushes some of the most forward-thinking films and documentaries looking at queer lives. Why not start up a film club and discuss them with friends?
Go Drink-Free
It may seem that a lot of the scene and queer socialising is dominated by alcohol. So why not try some of our top drink-free days activities to help reduce how much you drink, and enjoy socialising with your friends without alcohol? There are also a number of initiatives that are providing alcohol-free spaces for queer people to meet and hang out. From Queers without Beers who host a number of events that are alcohol-free, Outdoor Lads who run regular outdoor activities or check out Meet Up where there are a number of queer groups to join from cinema clubs to knitting.
Our research reveals that the pandemic lockdowns affected the mental health of the queer community more than the population as a whole.[1] As a community, LGBT adults are generally more likely to be hazardous drinkers than heterosexual adults.[2],[3], and evidence shows that alcohol can be a depressant thus having a greater impact on mental health. In another year where Pride has been disrupted, where our mental health and community has been impacted; there is even more need to come together in different ways to support and celebrate our history, our people and in ways that reduce risky drinking.
[1] Drinkaware Monitor 2020. Data extracted from following questions: 'Which of the following best describes your sexuality?' 'LGB', n=952 OR 'Is your gender the same as the sex assigned to you at birth? 'No' n=79.
[2] Green, K. E., & Feinstein, B. A. (2012). Substance use in lesbian, gay, and bisexual populations: an update on empirical research and implications for treatment. Psychology of Addictive Behaviors, 26(2), 265. https://psycnet.apa.org/doi/10.1037/a0025424
[3] Hughes, T. L., Wilsnack, S. C., & Kantor, L. W. (2016). The influence of gender and sexual orientation on alcohol use and alcohol-related problems: toward a global perspective. Alcohol Research: Current Reviews. https://pubmed.ncbi.nlm.nih.gov/27159819/