Promising results from Derby County Football Club partnership
Drinkaware's partnership with Derby County Football Club has produced promising results in reducing alcohol consumption among participants in their Community Trust health programmes.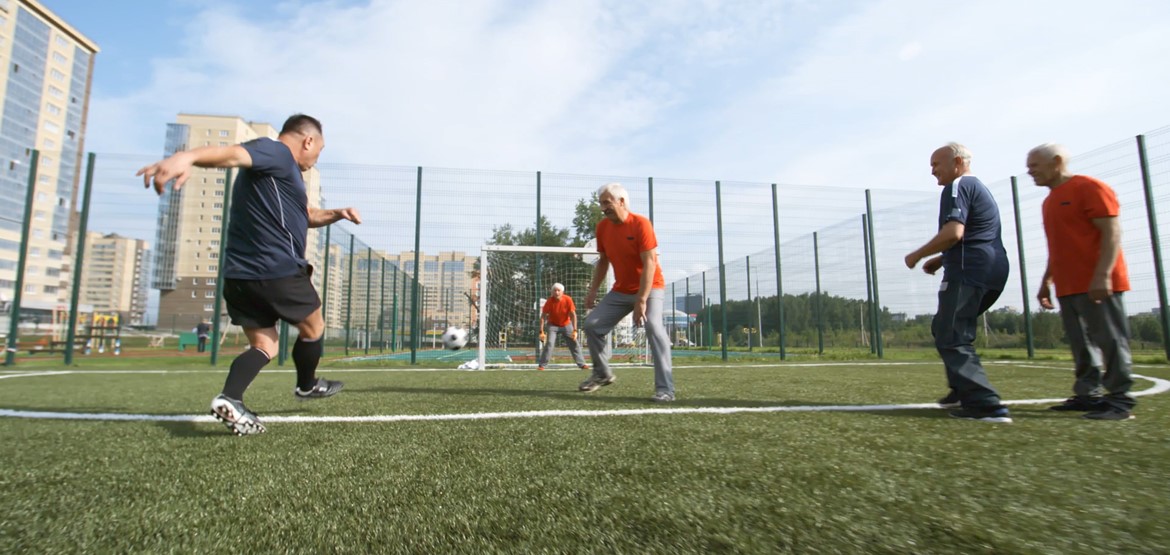 The health programmes are designed to help people across Derbyshire get fitter, stop smoking and reduce harmful drinking. Drinkaware has provided alcohol education to people participating in the popular Walking Football activities. 
Ninety-one participants in the first wave (who started the programme in January/February 2018) completed an AUDIT-C* test on their drinking, at the outset of the programme and then after three, six, nine and 12 months. Between baseline and 12 months, the following changes were observed: 
The 16 participants in the 'possible dependency' and 'higher risk' groups have all reduced their drinking and moved into lower 

risk groups

 

The 'low risk' group includes 77 participants, compared to just 29 at the outset

 

Only two participants are in the 'increasing risk' group, compared to 34 at the outset

 
John Larsen, Drinkaware Director of Evidence and Impact, commented, "We're delighted with these very positive results - though we are also treating them with some caution as we didn't have a control group to test whether improvements might have happened without our intervention. 
"We are planning qualitative interviews with participants to better understand how the programme is achieving these results, and what learning we may be able to bring to other future activity."  
*Alcohol Use Disorders Identification Test-Consumption (AUDIT-C)