MyDrinkaware: The journey so far
Redeveloping an app that helps tens of thousands to reduce and manage their drinking every day is no small feat. Sarah Dyer-Hall, Director of Digital, Data and Technology at Drinkaware, shares some lessons learnt along the way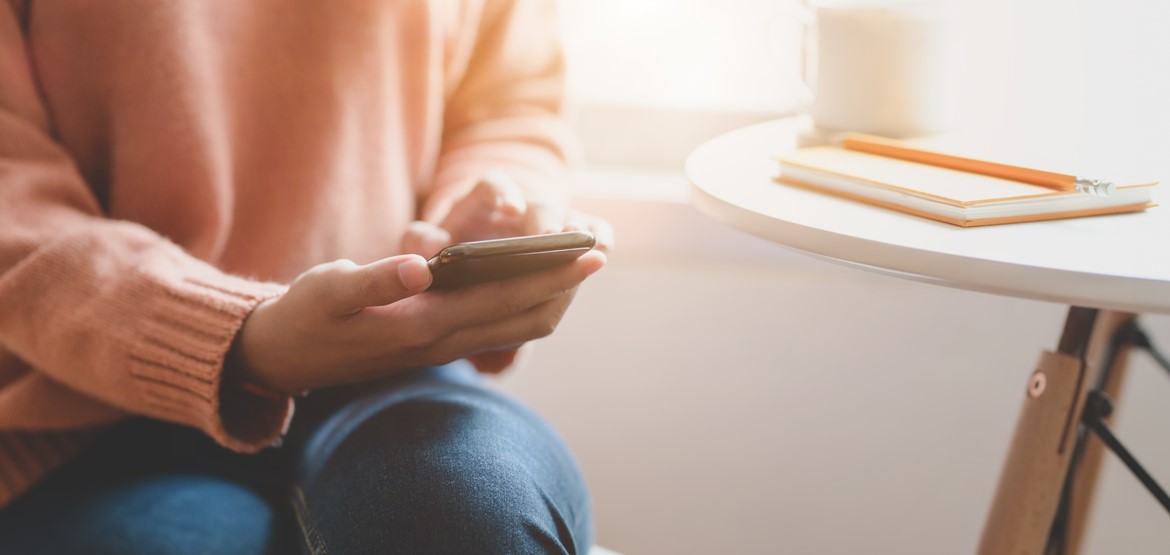 Drinkaware is on an ambitious programme of digital change. Opportunities for digital health have grown exponentially with more people (especially during the pandemic) accessing primary care online and a burgeoning interest in self-monitoring and personal health management. Changing drinking habits during the pandemic have also meant that more people need support to manage and reduce their drinking, with a third (30%) of high-risk UK drinkers drinking more in May 2021 than before the pandemic.1 The redevelopment of the app and the continued improvement of our content and digital tools therefore comes at a critical time. 
Building integrated and personalised support 
The old, but much-loved app was developed way back in 2014. Since it launched over seven years ago, it has been downloaded over 600,000 times. The app has supported over 17 million user sessions on both Android and iOS and developed a strong cohort of loyal users. We've also managed to retain most of those users, even as our app became increasingly unstable.  
The complete redevelopment of the Drinkaware app was long overdue. It is a significant undertaking within our programme of change, as it gives us the opportunity to create a better integrated app for our users that works more cohesively with other Drinkaware digital products and tools. More importantly, it means we can better support people to track and monitor their drinking. This redevelopment also allows us to better understand the user's needs and offer them more personalised support.  
The process behind the app
Investing in user-experience at Drinkaware has been central to our digital strategy - it informs everything we do as a team. For the app, we put our users at the centre of the redevelopment process right from the off, focusing on their needs, objectives and feedback at every phase of the design and development process.  
We researched and built audience profiles and personas, detailing who our users are, understanding the factors that influence them and their product expectations. We also folded in existing data and research to understand how our old app had been used. Next, we commissioned new research and set up interviews and user tests with prototypes and design options. We commissioned research from behavioural science specialists to help integrate behavioural principles into the app; to enhance the effectiveness of the app and improve user engagement. We also spent a lot of time ensuring that tasks on the app remained simple and effortless to complete as it can have a large effect on whether users complete a task.  
Working in new features 
Like any significant journey, there were some bumps along the way. The exclusion of branded drinks in the new version of the app provided one of the most contentious discussions during the app development. The old app used a pre-populated selection of branded drinks. However, the database was out of date and inaccurate. We removed the cost of drinks feature from the new app for similar reasons, but also because it proved comparatively unpopular during research. Unfortunately, to research and maintain a new, accurate database of branded drinks is a huge task requiring staff and resources we just don't have as a charity and as we discovered before, it's not a sustainable solution in the long run. Instead, we decided to introduce custom and popular drinks with fine-tuned control over the drinks entered such as size and ABV. Users can create their own drinks and branded drinks stored in the old app are now moved over. We also plan to introduce a barcode scanning feature to further simplify drink selection and have more user interface improvements for drinks' entry planned for future release. 
Creating a brand-new look  
When we formed the new MyDrinkaware app we wanted to celebrate and share our new and empowering brand identity and proposition 'Change starts with you'. We worked with several hundred of these users during the research and testing stages, conducting in-depth surveys to assist with feature prioritisation and doing user interviews with long-term users of the old app to test prototypes and get feedback on the design. But we appreciate for some of our app users, this was a big visual shift to get used to and we've received mixed feedback on this since our soft launch in September. For instance, some of our loyal users said they found the app to be too busy, while some users preferred the appearance of the old app . A few users were also critical of the presentation of data and we've been listening to all the valuable feedback. 
A challenging data migration 
During the first few days of the soft launch, there were thousands of user accounts being migrated each day. Most accounts migrated smoothly, without incident. A small, but significant percentage however, did not. Most notably, some people with large backlogs of drinking data experienced delays in getting their old data across to their new app account. There were some complex data migrations to figure out for the redeveloped app. We planned for several scenarios, invested considerable effort and time into the user experience for migrated users and tried to plan for every eventuality, but we could have done better. We have now resolved this for all users that contacted us but it's been an important lesson. 
Lessons learnt 
One significant opportunity that has come out of the new app development has been the chance to further develop our customer relationships.  
We have personally replied to each and every person who has been in contact, either directly via email/social media or via the stores. Making sure every one of our customers understands they are valuable to us and that their feedback and experience is important. During this process, we have learnt even more about their needs, likes and dislikes, how and why they're using the app and why they come to Drinkaware. We have supported migration issues, given technical support and heard your views. We have enjoyed the positive feedback and praise and taken on board all the suggestions we've received for improving the app. We have captured everything appropriately, fed back to the relevant teams, shared insights and learned from them. We have also gained a new legion of highly engaged ambassadors, keen to help us build an app that can help them change their drinking behaviour for good and inspires them to do it with Drinkaware. 
We appreciate it's a journey and above all we want to ensure we're creating the best possible app for our users. If you'd like to give us your feedback, please email us at contact@drinkaware.co.uk  
Find out more 
References 
Pandemic drinking habits ingrained for 2.7m high-risk drinkers