How to switch off from your working day, without alcohol
Drinkaware's top tips on how to switch off from your working day, without alcohol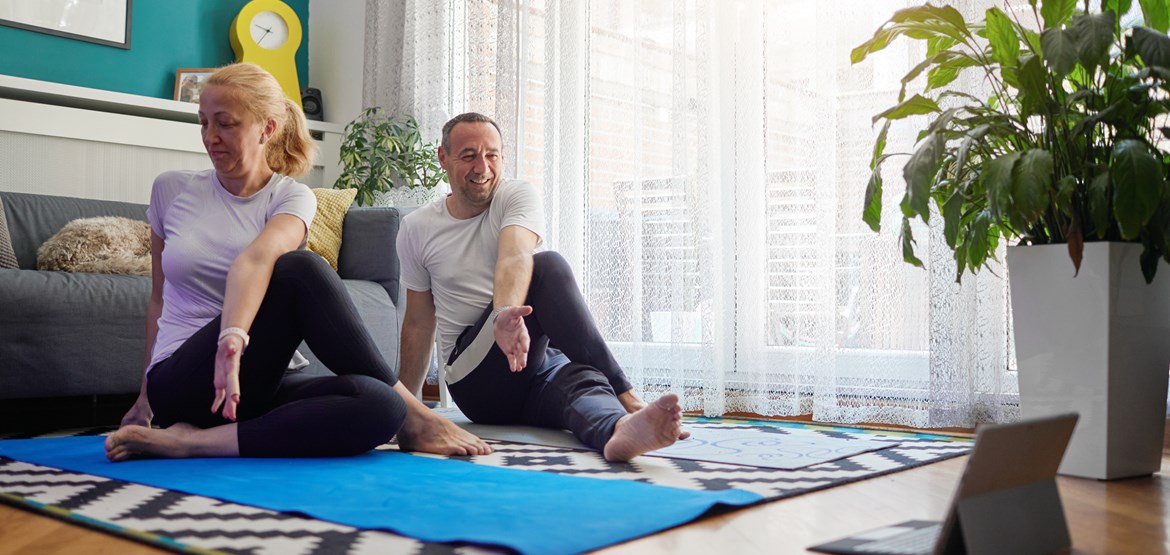 Is it Thursday today or Saturday? For many of us living through pandemic restrictions, each day of the week looks and feels very much like the next. Without routine and social events, it can be easy to lose track of what day of the week it is, and even what time. On top of that, many working adults are juggling childcare or other caring responsibilities with their professional lives.
But how does that affect the way we switch off after the working day? And could alcohol be getting in the way of really unwinding?
Interestingly, our latest study into drinking behaviours shows that 20% of working adults (that's one in five) say they've been drinking more alcohol than usual since the onset of restrictions in March last year. The national average is 16%.
Working adults are also more likely to display other worrying drinking patterns, including:
Drinking on more days a week than they usually would (15% of working adults compared with 13% of the representative national population)
Having their first drink earlier in the day than they would usually (11% compared with 8%)
Feeling the need to drink to cope with the day (10% compared with 8%)
What's important to know is that alcohol is a depressant, and while some people might feel relaxed after a drink, it can have a negative impact on our mental – and physical – health in the long term. And that's aside from the affect drinking can have on things like our sleep, and our mood and concentration the following day.
So, here are our top tips on how to switch off from your working day, without alcohol:
Stop associating alcohol with 'switching off'
This may sound obvious, but associating having a drink with 'switching off' can create a long-term habit. The same applies to associating alcohol with things like reward ("I've had a hard day, I deserve this") or coping ("I've had a hard day, I need this"). If this sounds a bit like you, try replacing the association with something else, like 15 minutes of meditation, a short walk or a good cup of tea.
Read more about making good habits and breaking bad ones.
Build in a commute
If your work patterns have changed as a result of restrictions, you might have lost your normal commute. But don't be tempted to open a bottle of wine or beer earlier than you usually would. Instead, when you finish work, put off drinking in favour of something else that can take you from 'work' to 'home'. How about listening to a podcast while you walk around the block, read a book in the bath, or do an online exercise class with your family or household?
Set intentions
To help you control your drinking, set intentions around it and build them into your weekly routines. For example, when you're planning your week, mark down the days that you intend to go alcohol-free. This will help you avoid getting into a habit of drinking on most days and help you stick to low risk drinking (that's 14 units a week – the equivalent to about six pints of beer or six medium glasses of wine).
Find post-work activities that bring you joy
Staying at home under the pandemic restrictions means we're all doing our bit to save lives and protect our essential services. The consequence is that we don't have as many post-work social activities to choose from – but this doesn't mean that the only options open to us to unwind involve alcohol. Why not test your creativity to find ways to bring about that enjoyment in ways that are currently permitted? And they don't need to cost a penny – there are lots of free activities to try.
If you're an outdoorsy person, vary your walks by changing routes or setting yourself photography challenges (the biggest spider's web, the most beautiful flower, interesting outdoor art)
If you're into exercise classes, vary your workout plan, for example, trying shadow-boxing instead of HIIT or using different household items as weight replacements
If you like arts and culture, investigate the tours and journeys you can make with museums and tourist boards online (you can even take a virtual train journey for some spectacular scenery from the comfort of your living room)
If you enjoy Thursday night in the pub with your friends, why not name your own Zoom pub and invite friends for a midweek 'low and no' night, where you test out what's new in the world of alcohol-free, low strength and mocktails together
Read our ultimate guide to Drink Free Days.
Remember how alcohol can impact your mood and productivity
How do you feel the morning after drinking? Does alcohol have an impact on your sleep, your mood or your relationship with your family or household? The reality is that alcohol can make feelings of stress and anxiety harder to deal with, and it can change who we are with the people we love. Reminding yourself about how alcohol affects you can help you stop after just one drink, or even opt for something soft.
If you want to find out more about your drinking, try the Drinking Check