Guest blog: Why I gave up alcohol
Research Officer at Drinkaware, Duncan Talbot, talks about why he decided to give up alcohol, mental health and what his journey has been like so far.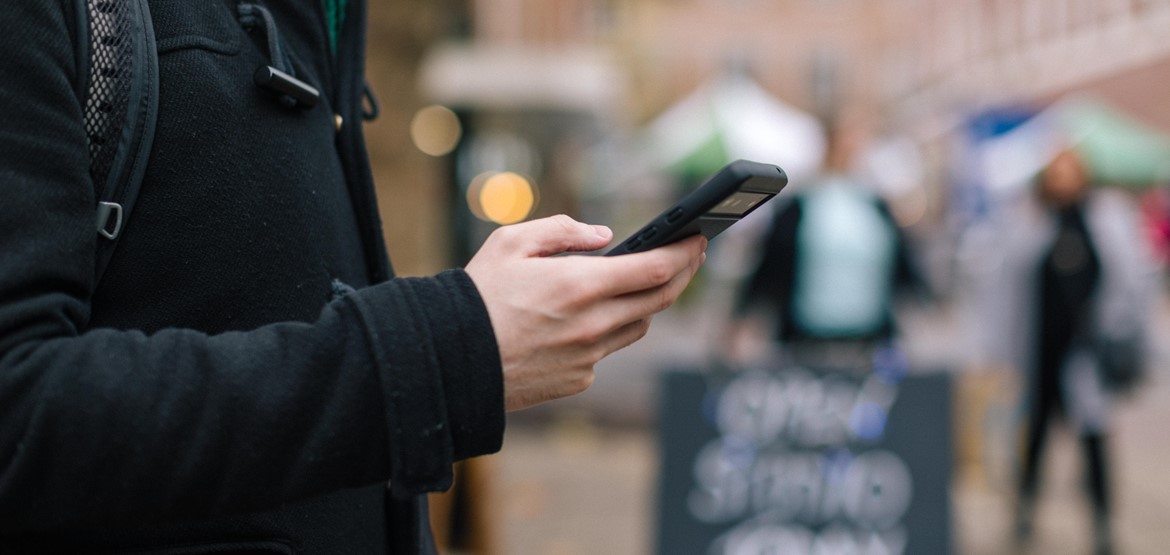 Date Published
20th February 2023
Topics
Blog
Motivations
Statistics
Drinking too much
Lifestyle
Back
There are lots of reasons why someone might want to stop drinking alcohol. For some, it's a lifestyle choice. For others, it's for health reasons or the way it makes you feel after the effects have worn off.
Three years ago, at the age of 23, I decided to stop drinking alcohol. I wanted to stop depending on alcohol to help me feel confident, fun, or happy and I wanted to become a better person. I wanted to give my life a new purpose and realise my potential. I didn't want to end up like my father, who now lives in residential care after years of alcohol dependence.
Prior to sobriety, I was drinking until blackout regularly. I spent all my savings on alcohol and going out. I engaged in other unhealthy behaviours and got myself into situations I regret to this day. My self-esteem had hit rock bottom towards the end, and I eventually realised that if I wanted to improve my life, something had to change. I wanted to confront my problems, improve my self-worth, and get to know the real me who had been lost through years of heavy drinking.
Some bumps in the road
After I first stopped drinking, I was never tempted to drink alcohol again. But I appreciate that's not the case for everyone, and that it can come with challenges.
Research from Drinkaware finds that former drinkers are almost twice as likely to screen for severe mental health issues compared to drinkers1. They are also 37% more likely to have spoken to a counsellor or psychotherapist and 45% more likely to suffer from loneliness2.
For me, the challenges I encountered with sobriety emerged as I tried to recalibrate my life. I regularly experienced dreams after I stopped drinking where I would break my sobriety and wake up with deep feelings of anxiety, guilt and shame. I experienced many moments of loneliness and had to learn to be comfortable in my own company after losing contact with friends I only saw when I was drunk. My mental health struggled a lot too, from a blend of low self-esteem, a stressful flat share, and the uncertainty of a future without alcohol. This culminated in me seeking help from counsellors at university, which I wish I had done sooner.
Why it was all worth it
Even though there's been a few challenges, the benefits of giving up alcohol categorically outweigh any of the challenges I experienced. Quitting alcohol has completely transformed my life. My self-esteem has improved, and the quality of my friendships have changed for the better. I know that I'm on the right path to becoming the person I want to be.
There have been some other great benefits to sobriety too - like saving time, saving money, and discovering other passions.
It's been great to track how many days sober I am, as well as how much time and money I have saved and there are various apps that can help you on your journey, from the I am Sober app to MyDrinkaware app. When I first went sober I had less than £100 in my savings and was over £1,000 into my overdraft. I would also spend around 14 hours a week drunk or hungover. Today, I have saved over 2,000 hours (83+ days) from not drinking alcohol and over £10,000. Being sober has given me my life back. I have found new interests I'm passionate about. I completed a couch to 10k course in the first COVID lockdown and now run regularly. I've started visiting historical places around the UK and Europe, and I completed a Masters course which enabled me to become a researcher at Drinkaware. And now, I get to help inform people like me to change their drinking habits for the better.
Find out more
How to stop drinking alcohol completely
How cutting down drinking can save you money
Your complete guide to online peer support
Discover more data from our annual Drinkaware Monitor reports
References
[1] YouGov Plc: YouGov Profiles, Drinkaware Monitor 2021
[2] Ibid
Please note that any third-party content on the Drinkaware website is intended for general information and non-commercial purposes only. Any links to third party websites are provided solely as a convenience to you and not as an endorsement by Drinkaware of the contents or accuracy of materials on such third-party websites. A guest author does not represent Drinkaware or their views. All care has been taken to ensure it is accurate at time of publishing, but medical guidelines often change, and this post may not be updated to reflect that. Always consult a suitably qualified medical professional in a timely manner before undertaking any medical-related decisions.