Drink driving: How to keep safe this Christmas
December. For many of us, it's time to raise a glass and be merry. But before you head out and enjoy the festivities, are you clear on the rules around drink driving?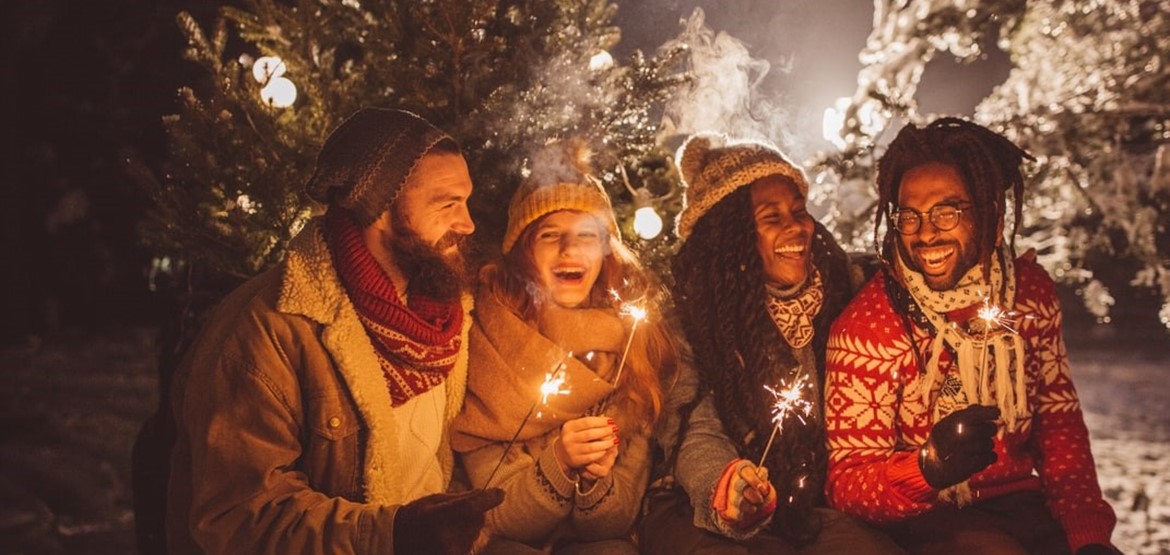 If you're planning on driving to a Christmas dinner or party, you may be wondering how much you can drink. The safest and best advice is to avoid alcohol completely if you have to drive.
How much is too much?
Drinking under the influence of alcohol is a criminal offence. If you are found guilty of drink driving you could be fined, banned from driving, or even imprisoned.
Legally, the drink driving limit in most areas of the UK is a blood alcohol level up to 80 milligrams of alcohol per 100ml of blood (in Scotland, it's 50 milligrams).1 But, there isn't an exact number of drinks this equates to, so it's always safest not to drink any alcohol at all.
Your blood alcohol concentration can be affected by many different things. These include your weight, sex, what you've eaten and how quickly your body processes alcohol, as well as how much you've had to drink and when. It can be very different for different people and can also change for the same person from one day to the next.
There's also no way of knowing whether that one pint or glass of wine will put you over the limit. Rather than trying to guess, and put your life or someone else's at risk, it's best not to take that risk at all.
Dangers of drink driving
An estimated 7,800 people were killed or injured in drink driving accidents in the UK in 2019.2 But the dangers of drink driving don't only start once you're over the legal limit. Alcohol – at any level – will start to impair your driving ability, putting you and others at risk. It can be easy to think you're still in control after 'just the one' – but sadly the data doesn't reflect that. Studies show that even just a small amount of alcohol can start affecting our reaction times, judgement, and ability to drive.3,4 And this happens well below the legal drink-driving limit.
Alcohol can also give us a false sense of confidence and make us more likely to take risks. So, while you may never dream of getting behind the wheel after a drink when you're sober, it only takes one drink to cloud your judgement and decide that 'short drive home' is ok after all. Staying completely alcohol-free when you're driving really is the best and safest option.
Plan ahead
If you've got a festive dinner or Christmas party coming up, a little bit of planning can make life a lot easier, so you can relax and focus on enjoying a safe and fun time out.
If you know there's an occasion where you might want to drink, put plans in place well before to get yourself and others home safely, whether that's appointing someone else to drive or just leaving the car at home. If you're planning to drive, resolve not to drink at all that night. Don't be tempted to have one or two – as this may be enough to put yourself and someone else at risk.
Tips to get home safe
Decide on a designated driver to stay alcohol-free in your group of friends or work colleagues. If you have lots of fun events coming up with the same group, you could take it in turns.
If you're driving, use it as a chance to try some different alcohol-free drinks on offer. From alcohol-free beers and wines to mocktails, there's never been so much choice. Many bars and pubs offer free or discounted soft drinks for designated drivers too.
If you plan to take public transport, be sure of the bus or train schedule ahead of time.
Taxis and private hire vehicles are also a great way to ensure you get home safe. You must book a private hire vehicle in advance but it's also a good idea to book a taxi in advance and have the number or booking app stored in your phone. And don't forget to make sure your phone is charged before you step out. Alternatively, make your way to a private hire vehicle booking office or a taxi rank.
The morning after
If you've had a few drinks the previous night, don't forget that alcohol can continue to affect you the morning after you've been drinking too, so you may well still be over the drink-drive limit.
It usually takes an average of about an hour for your body to clear one unit of alcohol once it's been fully absorbed. But this can vary and there's no way of telling for sure. Even if you feel fine, you could still be over the limit. The safest and best advice is to avoid alcohol completely the night before you have to drive.
Further advice and information
References
[1] Gov.uk website. The drink drive limit [Accessed 25 November 2021]
[2] Department for Transport. (2021). Reported road casualties in Great Britain, final estimates involving illegal alcohol levels: 2019. Published 26 August 2021
[3] Martin, T. L., Solbeck, P. A., Mayers, D. J., Langille, R. M., Buczek, Y., & Pelletier, M. R. (2013). A review of alcohol‐impaired driving: The role of blood alcohol concentration and complexity of the driving task. Journal of forensic sciences, 58(5), 1238-1250.
[4] Yadav, A.K., Velaga, N.R. (2019). Modelling the relationship between different blood alcohol concentrations and reaction time of young and mature drivers. Transportation Research Part F: Traffic Psychology and Behaviour, 64, 227-245