Drinking alcohol at any stage during pregnancy can cause harm to your baby – and the more you drink, the greater the risk.
That's why the UK Chief Medical Officers' low risk drinking guidelines advise that if you're pregnant or think you could become pregnant, the safest approach is not to drink alcohol at all, to keep risks to your baby to a minimum.
Not drinking alcohol is the safest approach1
Drinking alcohol during pregnancy can affect:2
The way your baby develops and grows in the womb
Your baby's health at birth
Your child's long-term health
Avoiding alcohol completely keeps risks for the baby to a minimum.
If you didn't know you were pregnant and drank alcohol during early pregnancy, talk to your GP or midwife about any concerns you have. Just because you may have drunk a little alcohol does not necessarily mean that your unborn baby has come to any harm.
Most importantly, stop drinking as soon as you do realise you're pregnant. Stopping drinking at any point during pregnancy can be beneficial - although, in some instances, the effects of heavy drinking on your baby cannot be reversed.
Miscarriage risk
Any binge drinking, or regularly drinking more than the UK low risk drinking guidelines, increases the risk of miscarriage, stillbirth and premature labour.
The NHS advises that the risk of miscarriage in the first three months of pregnancy means it's particularly important not to drink alcohol at all during that period.3 
This risk increases the more you drink. Researchers have found that women who said they had more than four alcoholic drinks per week were almost three times more likely to miscarry than women who didn't drink at all.4
However, drinking alcohol carries risk for your baby throughout the whole pregnancy, not only for the first three months.
Alcohol's effect on the development of an unborn baby
Drinking during pregnancy can:5
Cause damage to other organs in the body including the heart
Affect their growth by causing the placenta not to work as well as it should
Make your baby more prone to illness in infancy, childhood, and as an adult
Cause Fetal Alcohol Spectrum Disorder (FASD) – more information below
If you drink, alcohol crosses from your bloodstream through the placenta directly into your baby's blood. Because the baby is still developing, their body isn't able to process the alcohol.
Drinking alcohol while you're pregnant could affect your baby's health
The more you drink the greater the risk to your baby's health.
Drinking at any stage during pregnancy can lead to miscarriage, stillbirth, premature birth or low birth weight for your baby. Evidence shows that even light alcohol consumption (four or less units per week) is associated with low birth weight and early birth.6,7  
Drinking alcohol throughout pregnancy can also cause Fetal Alcohol Spectrum Disorder (FASD) - a serious, life-long condition that affects a child's brain development, behaviour and growth.  
If you are worried about how much you have been drinking in the early stages of pregnancy, talk to your GP or midwife.
Practical advice for staying alcohol-free
Sadly, in the UK, as many as 1 in 13 babies born to mothers who drink during their pregnancy are affected by FASD.13,14
But you might find it's not as difficult as you think to avoid alcohol completely - many women go off the taste of alcohol early in pregnancy.15
There are practical things you can do to make it easier to stay alcohol-free, and protect you and your baby.
Try these tips to get started:
Make the switch
There are lots of alcohol-free alternatives available in supermarkets, pubs and restaurants. Alcohol-free 'mocktails' can also be a refreshing way to replace alcohol, though try to avoid the heavily sugar-laden ones.
Get support
If you think you might have problems stopping drinking talk to your doctor or midwife as soon as possible. And check out our list of support services.
What to do if you're trying to become pregnant
It's estimated that fertility problems affect one in seven couples in the UK, with the most common causes being ovulation problems for women, and sperm disorders for men.8 While these problems can be caused by a range of factors, research shows that both ovulation9 and sperm quality10 can be affected by drinking alcohol.
If you're trying to become pregnant, you should stop drinking - this will protect the baby if you're pregnant and don't yet realise it.11,12  Not drinking at all while trying to conceive and during pregnancy is also a great way for men to support their partner, and to ensure their sperm is the highest possible quality.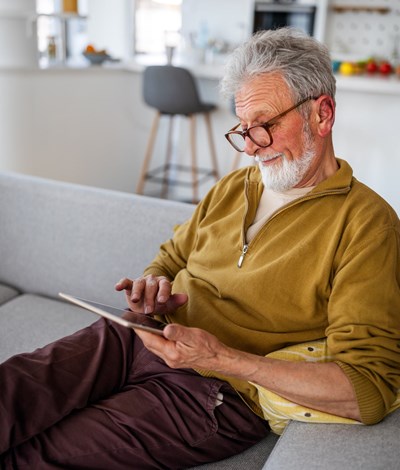 Further advice and information
Arming yourself with strategies and tips can help you or a loved one take small steps towards big results.
Was this information helpful?
Last Reviewed: 9th June 2022
Next Review due: 9th June 2025