Men who drink above the UK CMOs' low risk guidance are at risk of a range of health issues – from short term health risks like injuries or accidents, low energy and sexual performance difficulties, to increased risk of heart disease and cancer in the longer term.
Alcohol can affect fertility, sexual performance and sexual health
Alcohol depresses the central nervous system which can make it difficult for some men to get, and keep, an erection.1
Importantly, alcohol alters the chemicals in our brains, including the part associated with inhibition.2 So men are far more likely to act in an uninhibited way when they have been drinking. Unprotected sex is far more common when alcohol is involved, and this can lead to sexually transmitted diseases and unplanned pregnancy.3
Heavy and persistent alcohol use can harm the liver, contributing to low levels of testosterone and increased levels of oestrogen, both of which can contribute to erectile dysfunction.4
Alcohol can also affect male fertility.5,6,7 Studies have shown that alcohol reduces testosterone , which can lead to loss of libido – or the desire to have sex – and reduce sperm quantity and quality.8
Alcohol can affect appearance and lead to weight gain
Drinking alcohol will add to the overall calories we consume each day from everything we eat and drink. Calories from alcohol are 'empty calories', meaning they have little nutritional benefit. So consuming extra calories through drinking leads to weight gain.9,10
Different alcoholic drinks have different calorie contents and many are high in sugar. So, typically, a pint of lager contains the same amount of calories as a slice of pizza, or a large glass of wine the same as an ice cream sundae.
Alcohol also replaces the amount of fat our bodies use for energy. Because we can't store alcohol our bodies prioritise its metabolism over absorbing nutrients and burning fat.11,12
Typically, men tend to show weight gain around their middle13,14, which is how the term 'beer belly' came about. Fat around the middle of our bodies is believed to be especially harmful, because it is laid down directly on the organs inside the abdomen (belly), including the liver. Weight gain from any cause, including drinking, as well as alcohol's effect on men's hormones can also show around the chest in men, causing the breasts to get bigger–this is often referred to as 'man boobs'.
The fact is, all alcoholic drinks are calorific and the more we drink, the more likely it is we'll gain weight.15
Other ways alcohol can affect our appearance include:
Loss of hair
Dry and dull skin
Bloodshot eyes
Bad breath
Longer-term health issues
Regularly drinking more than the UK CMOs' low-risk guidelines can have many adverse effects on our health, no matter your gender, including increasing your risk of many serious medical conditions, including:
Liver damage
Hypertension (high blood pressure)
Stroke
Heart disease
Seven types of cancer
Your pancreas becoming inflamed (pancreatitis)
Your stomach becoming irritated or ulcerated
Type 2 diabetes
Gout
For some of these, such as gout, which causes painful swelling in some joints, the condition is more common in men than women. On the other hand, breast cancer is much rarer in men than in women.
Do men have a higher tolerance to alcohol than women?
For both men and women, regular drinking can lead to your body building up a tolerance to alcohol. So drinking increasingly greater amounts and more frequently can increase our tolerance for alcohol, meaning we drink more to feel the same short term effects, which increases the risks of harm to our health and lead to dependence.
Biologically, male and female bodies absorb and process alcohol differently. The average male weighs more than the average female and so is more likely to have more tissue to absorb alcohol. Male bodies also have a proportionally lower ratio of fat to water than female bodies, on average. This means they're more able to dilute alcohol within the body. So when men and women drink the same amount of alcohol, on average, men will end up with a lower concentration of alcohol in their blood than women, so women will often be more intoxicated for the same amount consumed.16
However, overall men experience more short-term alcohol-related harm17 than women because on average they drink more, and drink more in a single setting.18 For example, men are more likely to be admitted to hospital for an alcohol-related accident than women, and longer term, twice as many men die from an alcohol-specific condition compared to women.19
This is why the UK Chief Medical Officers recommend that both men and women do not drink more than 14 units a week, spreading their drinking over three or more days, to keep risks low, and with several drink-free days each week.
Why drinking can make some people aggressive
Many people who drink are never violent and even those who do become aggressive won't always do so every time they drink.20 But there is evidence of an association between alcohol and aggression.21 The impact of drinking alcohol on aggressive or violent behaviour is complex,22,23 and while alcohol may not be the direct cause of a person's aggressive or violent behaviour, it is often a compounding factor.
Binge drinking, in particular, increases the likelihood of either men or women becoming aggressive or angry and also being on the receiving end of someone else's temper.24
Studies also show that there is a consistent and robust association between alcohol use and intimate partner violence – which is any form or physical, sexual or psychological violence against a current or former partner.25,26 One study found that 30% of couples who reported intimate partner violence reported that alcohol was involved.
Male partners who have been drinking are more likely to perpetrate intimate partner violence than female partners.27,28 And others can be victims of alcohol fuelled domestic violence, too, in particular children and elderly family members, and sometimes wider family or friends.
How to cut down the amount you drink
Here are some ways you can cut down on the amount you drink:
Keep track of what you're drinking
Use our free app to help you track how much you're drinking and set goals to reduce the amount you drink.
Know your strength
Alcoholic drinks labels will have the abbreviation "ABV" which shows the percentage of your drink that's pure alcohol. This can vary a lot. For example, some ales are 3.5%, but some stronger lagers can be as much as 6% ABV. This means that just one pint of strong lager can contain more than three units of alcohol, so it's important to know the strength of what you're drinking.
Size matters
Cut down by switching pints for halves or bottles of beer and choosing a smaller glass for your wine. Opting for spritzers or shandies will also help reduce the number of units you're drinking.
Alternate
Drinking water or soft drinks and alternating them with your alcoholic drinks can help you cut down on the amount of alcohol you consumer overall.
Drink-free days
A good way to cut down on the amount drink is to have several each week. Try to plan something you enjoy, like a game of football or a movie night, for your non-drinking days and it will make you more likely to stick to them.
Are you worried about your drinking?
Many people can be unsure about how much they're drinking and if it's too much. A good first step is to take our self-assessment questionnaire to help you work out if your relationship with alcohol is causing increased risk to your health.
Take our online self-assessment
Talk to someone
Drinkchat is our free online chat service. Our trained advisors are on hand between 10am-2pm, Monday to Friday, to provide confidential advice.
If you can't contact Drinkchat in those hours, or would prefer to talk to someone on the phone, you can call Drinkline on 0300 123 1110 (weekdays 9am–8pm, weekends 11am–4pm) and speak to a trained adviser.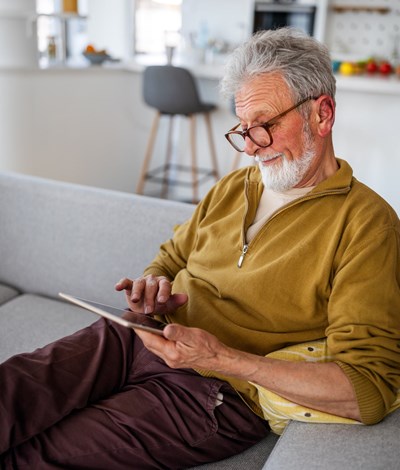 Further advice and information
Arming yourself with strategies and tips can help you or a loved one take small steps towards big results.
References
[1] Yafi, F.A., Jenkins, L., Albersen, M., Corona, G., Isidori, A.M., Goldfarb, S., Maggi, M., Nelson, C.J., Parish, S., Salonia, A. and Tan, R. (2016). Erectile dysfunction. Nature Reviews Disease Primers, 2(1), 1-20.
[3] George, W.H., Davis, K.C., Norris, J., Heiman, J.R., Stoner, S.A., Schacht, R.L., Hendershot, C.S. and Kajumulo, K.F. (2009). Indirect effects of acute alcohol intoxication on sexual risk-taking: The roles of subjective and physiological sexual arousal. Archives of Sexual Behavior, 38(4), 498-513.
[4] Yafi, F.A., Jenkins, L., Albersen, M., Corona, G., Isidori, A.M., Goldfarb, S., Maggi, M., Nelson, C.J., Parish, S., Salonia, A. and Tan, R. (2016). Erectile dysfunction. Nature Reviews Disease Primers, 2(1), 1-20.
[5] Condorelli, R.A., Calogero, A.E., Vicari, E. and La Vignera, S. (2015). Chronic consumption of alcohol and sperm parameters: our experience and the main evidences. Andrologia, 47(4), 368-379.
[6] Emanuele, M.A. and Emanuele, N. (2001). Alcohol and the male reproductive system. Alcohol Research & Health, 25(4), 282.
[7] Sansone, A., Di Dato, C., de Angelis, C., Menafra, D., Pozza, C., Pivonello, R., Isidori, A. and Gianfrilli, D. (2018). Smoke, alcohol and drug addiction and male fertility. Reproductive Biology and Endocrinology, 16(1), 3.
[8] Ricci, E., Al Beitawi, S., Cipriani, S., Candiani, M., Chiaffarino, F., Viganò, P., Noli, S. and Parazzini, F. (2017). Semen quality and alcohol intake: a systematic review and meta-analysis. Reproductive Biomedicine Online, 34(1), 38-47.
[9] Yeomans, M.R. (2010). Alcohol, appetite and energy balance: is alcohol intake a risk factor for obesity? Physiology &Behavior, 100(1), 82-89.
[10] Kwok, A., Dordevic, A.L., Paton, G., Page, M.J. and Truby, H. (2019). Effect of alcohol consumption on food energy intake: a systematic review and meta-analysis. British Journal of Nutrition, 121(5), 481-495.
[12] Yeomans, M.R., Caton, S. and Hetherington, M.M. (2003). Alcohol and food intake. Current Opinion in Clinical Nutrition & Metabolic Care, 6(6), 639-644.
[13] Wajchenberg, B.L. (2000). Subcutaneous and visceral adipose tissue: their relation to the metabolic syndrome. Endocrine Reviews, 21(6), 697-738.
[14] Shi, H. and Clegg, D.J. (2009). Sex differences in the regulation of body weight. Physiology &Behavior, 97(2), pp.199-204.
[15] Yeomans, M.R. (2010). Alcohol, appetite and energy balance: is alcohol intake a risk factor for obesity? Physiology &Behavior, 100(1), 82-89.
[21] Bushman, B.J. and Cooper, H.M. (1990). Effects of alcohol on human aggression: An integrative research review. Psychological Bulletin, 107(3), 341.
[22] Ito, T. A., Miller, N., & Pollock, V. E. (1996). Alcohol and aggression: A meta-analysis on the moderating effects of inhibitory cues, triggering events, and self-focused attention. Psychological Bulletin, 120(1), 60-82.
[23] Chermack, S.T. and Giancola, P.R. (1997). The relation between alcohol and aggression: An integrated biopsychosocial conceptualization. Clinical Psychology Review, 17(6), 621-649.
[25] Cafferky, B.M., Mendez, M., Anderson, J.R. and Stith, S.M. (2018). Substance use and intimate partner violence: A meta-analytic review. Psychology of Violence, 8 (1), 110-131.
[26] Spencer, C.M., Stith, S.M. and Cafferky, B. (2019). Risk markers for physical intimate partner violence victimization: A meta-analysis. Aggression and Violent Behavior, 44, 8-17.
[27] Stanesby, O., Callinan, S., Graham, K., Wilson, I.M., Greenfield, T.K., Wilsnack, S.C., Hettige, S., Hanh, H.T.M., Siengsounthone, L., Waleewong, O. and Laslett, A.-M. (2018). Harm from known others' drinking by relationship proximity to the harmful drinker and gender: A meta-analysis across 10 countries. Alcoholism: Clinical and Experimental Research, 42 (9), 1693-1703
[28] Laslett, A.M., Jiang, H. and Room, R. (2017). Alcohol's involvement in an array of harms to intimate partners. Drug and Alcohol Review, 36(1), 72-79.
Was this information helpful?