Reflections of Pride and LGBTQ+ drinking culture
Michael, author of Difference is Born on the Lips, reflects on Pride, the drinking culture within the LGBTQ+ community and explains why more research and better support is needed.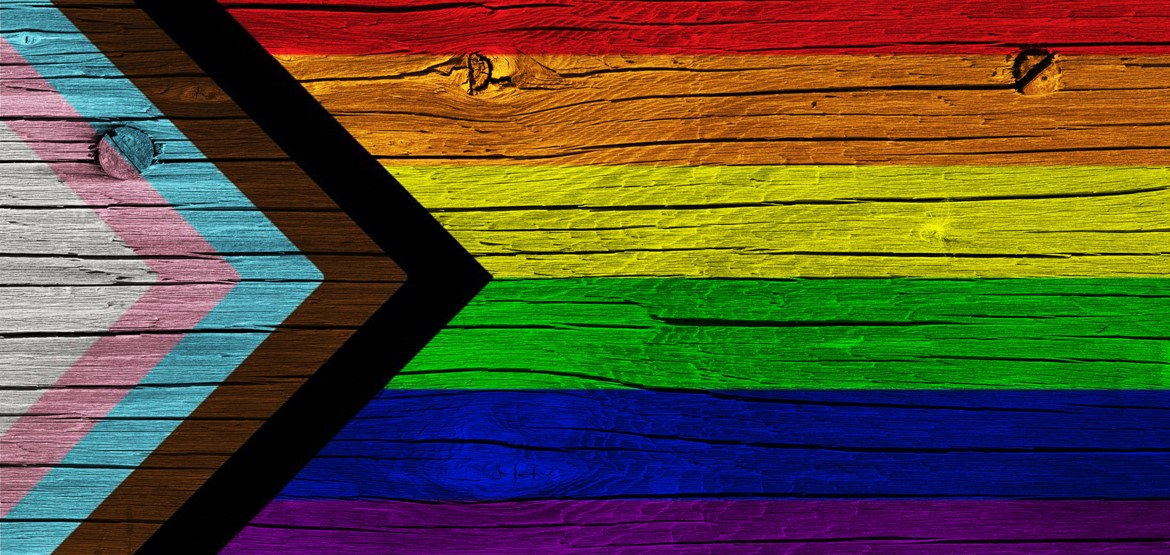 While everyone's experience of Pride was quite different this year due to the coronavirus pandemic, its significance was as palpable as ever. June in many countries is marked as a month of celebration and protest for the LGBTQ+ community. It commemorates the Stonewall Riots that sparked a civil rights movement across many countries against discrimination and violence, and is a symbol for the continued fight for equal rights. While I, and many others, see June as a period to celebrate the successes as well as reflect on, and promote, the issues the queer community still faces, there is work to be done in order to change the central role alcohol plays in queer socialising.
Historically homosexuality was illegal in the UK and the queer community faced – and still faces - everyday discrimination, which meant opportunities and spaces for the community to meet and interact was both dangerous and restricted. There were no apps or the internet to communicate and find each other. Over time, bars and pubs provided safe spaces for queer people to find others like them, acceptance and a community. 
Today, even with legalisation and greater acceptance many still face isolation, fear and less access to socialisation opportunities. Bars, pubs and clubs are seen as a place to assimilate to the culture, feel accepted and find a space where queer people are not marginalised and can express their identities.
Research shows that people feel the 'necessity of drinking in order to venture onto the gay scene and to conform to what they perceived to be community drinking norms.1 This can be down to a range of issues, from feeling like alcohol gives them confidence to meet other queer people, to there being a lack of inclusive, alcohol-free spaces that are not intimidating.
There is a 'centrality of alcohol on the commercial gay scene, and the habitual promotion of drinks.2 Often, drinks will be heavily discounted for an entire night, which encourages drinking at a high-risk level where culturally there is 'strong peer pressure to drink.3 While these spaces provide the queer community with the opportunity and space to socialise in safety, it promotes a drinking lifestyle that can lead to mental and physical health problems. Cheap alcohol, coupled with peer pressure and cultural expectations, can lead to binge drinking.
It is often cited that 'that lesbians, gay men and bisexual men and women are more likely to drink alcohol, and more likely to drink excessively, than the population as a whole.4 There is a whole range of socio- economic and cultural factors that drive excessive drinking within the queer community,  from marginalisation, abuse, discrimination and peer pressure through to a pervasive culture of cheap drinking. 
So, what can we do?
The LGBTQ+ community is not homogenous and shouldn't be viewed under one lens with drinking habits. However, the gaps in research into why there is a higher proportion that drink at risky levels needs to be investigated. More importantly, how we support each other, and the community is critical. More inclusive, queer-centred support services, challenging the habitual promotion of cheap alcoholic drinks in queer venues through to promoting nights that are inclusive bringing together the community outside of an alcohol-focused setting are starters for ten.
References:
[1]Emslie, C., Lennox, J. and Ireland, L. (2015). The social context of LGBT people's drinking in Scotland, p. 5.
[2] Emslie, C., Lennox, J. and Ireland, L. (2015). The social context of LGBT people's drinking in Scotland, p. 6.
[3] Emslie, C., Lennox, J. and Ireland, L. (2015). The social context of LGBT people's drinking in Scotland, p. 11.
[4] Emslie, C., Lennox, J. and Ireland, L. (2015). The social context of LGBT people's drinking in Scotland, p. 6.